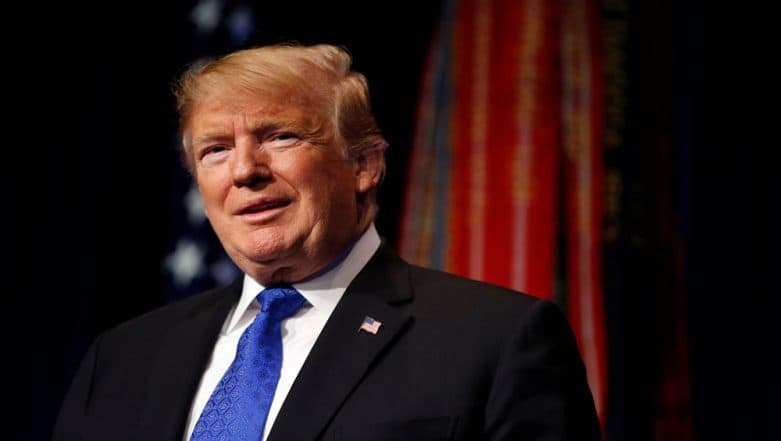 Washington, January 17: As charges of election rigging still hover around President Donald Trump, a leading US daily has obtained information which indicates that his campaign committee could had resorted to the alleged malpractices even before he entered into the electoral race. John Gauger, who is currently the Chief Information Commissioner of the Liberty University in Virginia, was reportedly roped in by Trump to rig two polls in his favour.
The surveys which were tampered to weigh towards Trump were conducted in 2014 by CNBC and in 2015 by Druge Polls, reported the The Wall Street Journal. But the results of these surveys did not provide Trump the booster which he had expected. While CNBC failed to list him among the top 100 business leaders of the world, the Drudge Polls gave him only 5 per cent of the votes among other prospective Republican candidates for the 2016 presidential elections. Trump's Former Lawyer Michael Cohen Sentenced to Three Years in Jail.
Gauger was reached out by Trump's campaign committee through his techfirm - RedFinch Solutions. He was offered a fee of $50,000 for rigging the polls, the report said.
Gauger, who confirmed the same while speaking to WSJ, said he was not paid the entire amount. He was called to the Trump Tower in New York in early 2015, and handed over cash in a Walmart plastic by Trump's then lawyer Michael Cohen. On counting the same, he found an amount between $12,000-$13,000. Along with the cash amount, Gauger was also given gloves used by a Brazilian MMA fighter.
Cohen, who has already been charged and arrested in a case pertaining to financial irregularities during the Trump presidential campaign, has confirmed to WSJ that he had reached out to Gauger on Trump's behalf.
The disgraced lawyer, however, denied paying his fee in the form of cash. The money was paid in the form of cheque, he claimed. Cohen is expected to testify on the issue before the House Oversight and Government Reform Committee in February 2019.
Meanwhile, the President's incumbent lawyer has denied Trump's role in the whole saga. Reacting to the WSJ report, he issued a short statement saying that only "one thing" has been established -- Cohen is completely "untrustworthy".