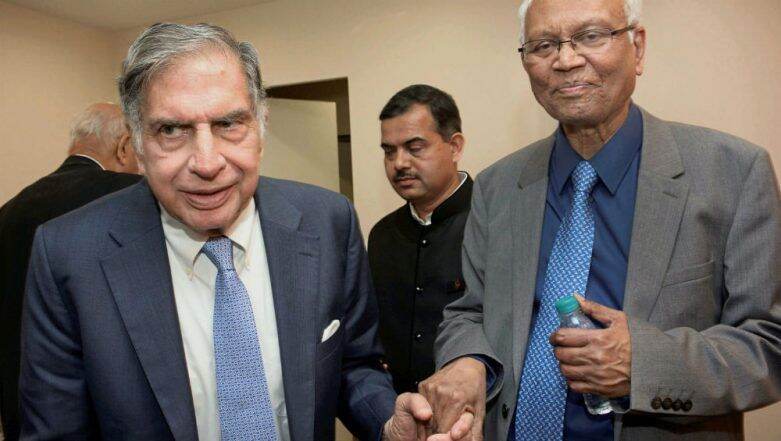 New Delhi, January 16: Head of the Tata business conglomerate, Ratan Tata, who was recently named by the Israeli police in their recommendations seeking to indict Israel Prime Minister Benjamin Netanyahu for corruption, has denied involvement in the case. "The reports in the media of a 'partnership with Arnon Milchan' and the claim of 'a huge profit' are both factually incorrect and appear to be motivated," a statement from Tata's office said.
Israeli Prime Minister Benjamin Netanyahu is accused of accepting bribes worth one million shekels. The first probe against the Prime Minister focused on claims that he and his family illegally accepted extravagant gifts including champagne and cigars from Arnon Milchan, an Israeli Hollywood producer, and James Packer, an Australian millionaire.
It is believed that to return the favour, Netanyahu allegedly helped to pass legislation that would benefit Milchan's businesses and also tried to get him a visa to the United States.
The clarification from Tata's office followed media reports that referred to a certain 'Tata project' in the country from 2009, which involved preparing a concept plan for a low volume automotive assembly plant on the banks of the Jordan river.  An estimated USD 250 million plan, the project was proposed as part of an Israeli-Jordanian peace initiative.
The Israeli media reported that Hollywood producer Arnon Milvhan attempted to promote a free trade zone on the Israel-Jordan border as part of a partnership with Tata.  "These discussions on the project were directly held between a Tata team and the Israeli authorities and not with Arnon Milchan as stated by the Israeli media. Tata wishes to clarify once again that there has never been any partnership in any such project with Milchan," the statement from Ratan Tata's office said.
On the other hand, Prime Minister Netanyahu and his allies also tried to discredit the police investigation and cast it as a political witch hunt. The final decision on whether or not to bring charges against Netanyahu lies with Israeli attorney general Avichai Mandelblit.