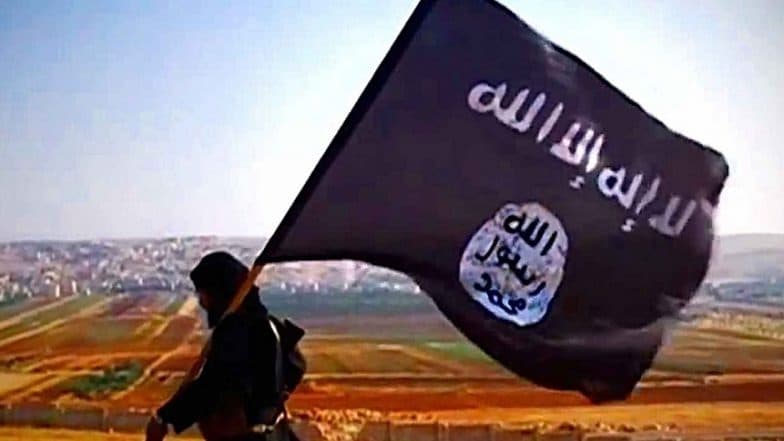 Colombo, April 23: Islamic State (ISIS) has claimed the responsibility for the serial blasts in Sri Lanka which killed over 320 people and injured around 500 others, the group's AMAQ news agency said on Tuesday, reported news agency Reuters. The terrorist group did not give any evidence for its claim. The eight explosions rattled various suburbs in the island country. Sri Lanka Serial Bomb Blasts: Probe Shows Attacks Were 'Retaliation For Christchurch', Says SL Minister.
Earlier, an initial probe into the blasts said that it was "retaliation for Christchurch" terror attacks in New Zealand, said the country's Deputy Defence Minister Ruwan Wijewardene on Tuesday. "The preliminary investigations have revealed that what happened in Sri Lanka was in retaliation for the attack against Muslims in Christchurch," Wijewardene said. Serial Blasts in Sri Lanka on Easter Sunday: Death Toll in Multiple Blasts Rises to 310, 40 Suspects Arrested.
A CCTV footage has been released which shows suspected suicide bomber entering St Sebastian's church in Negombo before an explosion. The suspect with a backpack can be seen entering the church and joining the crowd.
CCTV footage of Suspect Suicide bomber:
CCTV footage has emerged of a suspected suicide bomber entering St Sebastian's Church in Sri Lanka moments before an explosion.

More on this footage here: https://t.co/1bAcNa0LbH pic.twitter.com/aZgzgooqxI

— Sky News (@SkyNews) April 23, 2019
Till now, police have arrested 40 people for their alleged involvement in the suicide attack. Previously, President Maithripala Sirisena's office said that there was intelligence that "international terror groups" were behind that deadly attack. Meanwhile, police and defence forces have been given special powers. They can detain any suspects without a court order.