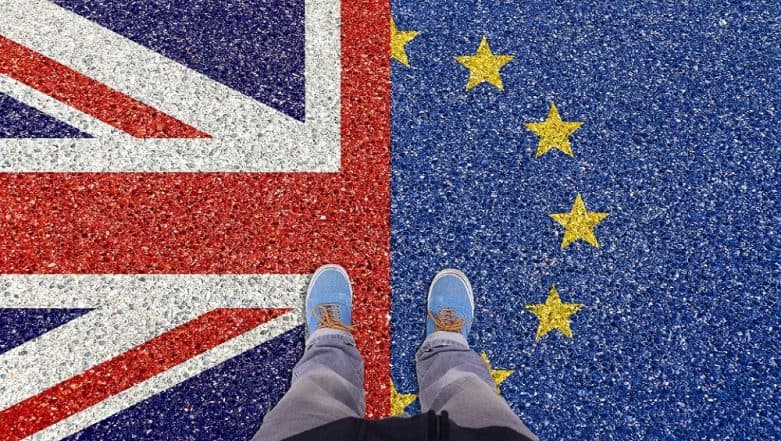 British Prime Minister Theresa May announced that the House of Commons would vote on her negotiated Brexit deal in the week beginning January 14 next year.
However, soon after her announcement opposition leader Jeremy Corbyn from the Labour Party tabled a motion of no confidence against Theresa May. He said he had been forced to table the motion of no confidence as it was unfair to the country to wait for an entire month to vote her negotiated deal with the European Council, which has been widely criticised by her own party members.
Corbyn tabled the motion calling on the Members of Parliament to declare they have "no confidence in the prime minister due to her failure to allow the House of Commons to have a meaningful vote straightaway" on the Brexit deal.
May announced the new date after she postponed the Parliament vote on her Brexit bill which was to be held last week. As a sizeable chunk of her own party members do not agree to the bill, the postponement of the bill could be an attempt by the British PM to gather the required support.
Her party has a razor thin majority in Parliament and she needs the support of all her MPs along with allies to get the bill passed.
However, Jeremy Corbyn's vote of no confidence might throw a wrench in her plans. The Labour leader's views of a second referendum on Brexit are increasingly gaining popularity.
Theresa May has ruled out a second referendum on Brexit saying, "It would say to millions who trusted in democracy, that our democracy does not deliver," May said. She stressed, "Another vote which would likely leave us no further forward than the last."
In the first referendum to stay or leave the European Union trading bloc, nearly 52 percent of the British population - more than 17 million people - voted to leave the EU in the referendum held in June 2016.
The UK is now set to leave the 28-member trading bloc on March 29 next year but the British government has had an increasingly hard time agreeing on a divorce deal with the rest of the EU.