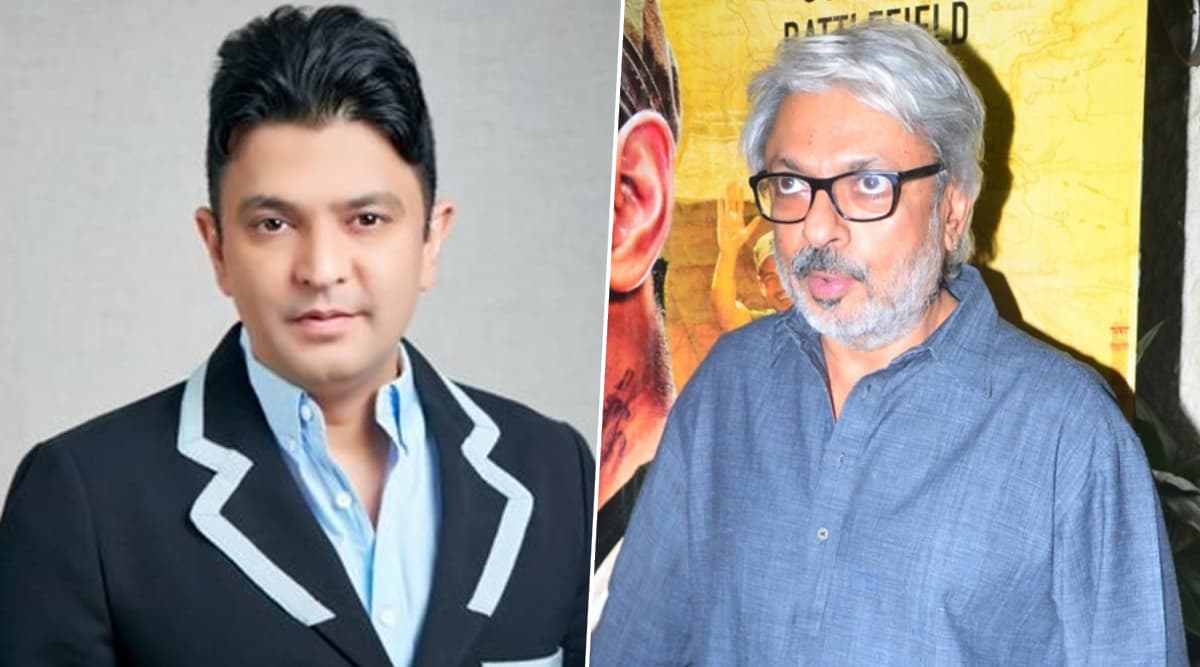 Twitterati gave a big thumbs-up to the news that Bollywood producers Sanjay Leela Bhansali, Bhushan Kumar, Mahaveer Jain and Pragya Kapoor will collaborate for a new film based on the 2019 Balakot air strike.#SanjayLeelaBhansali trended on Twitter. One fan posted: "This is a good decision taken by #SanjayLeelaBhansali. Glorifying the bravery of our armed forces is a good thing. I say do not distort the original story and not put any songs like other ordinary movies." Abhishek Kapoor to Direct a Film Based on 2019 Balakot Airstrike, Sanjay Leela Bhansali to Co-Produce.
"That's great. Please don't put any songs in the movie. Just a suggestion," read another post. One fan wrote: "#SanjayLeelaBhansali Good decision, Sanjay ji... my best wishes. "Modi ji giving employment to Bollywood for sure... Bollywood biggies... go & grab topics... Article 370, Ram Mandir, Triple Talaaq, Citizen Amendment bill, Balakot... Topics milte rahenge." One Twitter user was, however, not amused over the issue. He wrote: "This just shows how desperate Bollywood is in making money by stirring hot topics.
Tweet#1
Great News 😍😍😍

After a Movie on Surgical Strike, Now #SanjayLeelaBhansali is making a Movie on Balakot Airstrike . 👌🎥

A Tribute to Real Heroes. 💯 pic.twitter.com/gBzHFPEaKB

— Arvind Kumar (@arvindkumar037) December 13, 2019
Tweet#2
This is a good decision taken by the #SanjayLeelaBhansali. Gloriffing the bravery of our armed forces is good thing. I have to say do not distort tha original story and not put any songs like other ordinary movies.

Beware from SECULARISM !

— Vivek Kumar (@Vivek_0707) December 13, 2019
Tweet#3
A true salute to our soldiers who fight for our country not thinking about any fame, money or publicity. Film-makers earn millions making films on them and using their story as a subject #SanjayLeelaBhansali #Balakot

— @bombaikababu (@Bombaikababu007) December 13, 2019
Tweet#4
The movie, which will be helmed by Abhishek Kapoor, will celebrate the valour and the bravery of the Indian Air Force for conducting strikes in Balakot in response of the Pulwama attack.#SanjayLeelaBhansali #BhushanKumar

— Mayur Kelkar (@MayurKelkar3) December 13, 2019
Tweet#5
This is such a great news. Looking forward to the movie on #BalakotAirStrike.

Good wishes to #SanjayLeelaBhansali and @itsBhushanKumar @TSeries.

— Jimmy Patel (@itsbhargavpatel) December 13, 2019
Looks like Bollywood producers are always waiting for a disaster to happen, waiting for our soldiers to die so they can get cash out of it. Utter shame." Following the killing of 40 CRPF personnel on February 14 in a bomb attack in Pulwama in then Jammu and Kashmir state, Indian Air Force undertook an airstrike in the early hours of February 26 on a Jaish-e-Mohammed terrorist camp in Balakot in Pakistan's Khyber Pakhtunkhwa province.