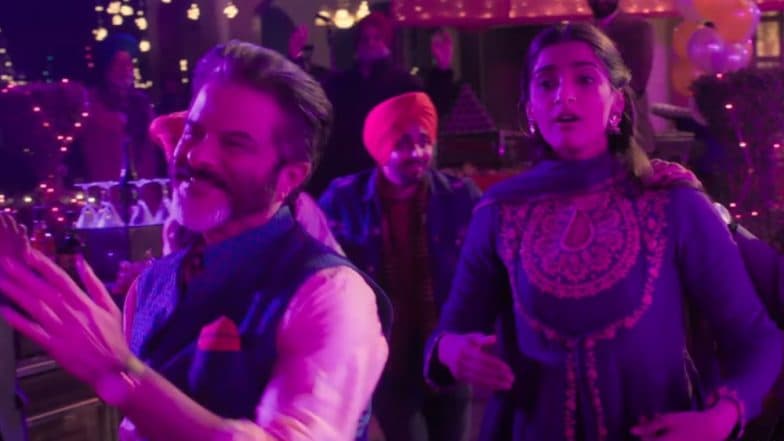 For a conservative and a traditional society such as ours Sonam Kapoor and Rajkumar Rao starrer Ek Ladki Ko Dekha Toh Aisa Laga has come as a breath of fresh air. The film discusses same sex love and stays true to its core principle 'Set The Love Free'. While the film is daring, it is not exactly bold or in your face.  Director Shelly Chopra Dhar packages her story nicely with enough festooning of Indian culture and the jazz that comes along with it.
The film revolves around a Punjabi girl played by Sonam. So it was a given that unmistakable elements such as the big fat Punjabi wedding, the costumes and the music as indeed the 'touch of whiskey' (as it appears in the song) will remain the unmissable motifs throughout the song!
House Party Song, in our opinion is an absolute party number which is composed by Rochak Kohli, and nicely penned by Gurpreet Saini.  Sukhwinder Singh, Arjun Kanungo, and Parry G lend their vocals to make this one a memorable and an enjoyable treat.
Rajkumar Rao and Sonam look fab in this number, but it's Anil Kapoor who wins your heart with his character who does not hesitate to showcase his zestful dance moves. And then you have Juhi Chawla's charcater chattron who adds the much needed zing to this dance number with her personality that spells innocence! Tell us fans how you enjoyed this number in our comment section below!