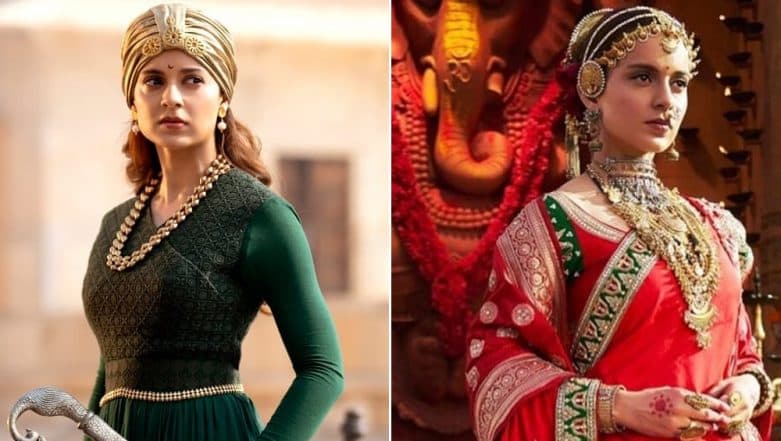 Certain fringe groups in our country sure know how to make wrong headlines. The ones that were highlighted for causing some severe physical and emotional damages to Deepika Padukone's Padmaavat are back to claim certain historical facts in Kangana Ranaut's Manikarnika: The Queen of Jhansi. Yes, the only difference in their opposition from January 2018 to 2019 is the change in the historical Queen - the earlier one was played by Deepika while the recent one has Kangana Ranaut. When Mid-Day tried to get in touch with Sukhdev Singh Shekhavat, national head of the Karni Sena, he revealed the reason behind their objection and why they won't tolerate any changes made to the history of our country. Big Honour for Kangana Ranaut's Manikarnika; Movie to Be Screened at Rashtrapati Bhavan for President Ram Nath Kovind.
In his conversation with the tabloid, Shekhavat said, "Time and again, we have seen that filmmakers try to take liberties by showing certain scenes [with the purpose of] adding titillation. We won't tolerate such nonsense." The biopic on Jhansi Ki Rani was already embroiled in so many controversies but the recent one seems a bit grave than all. When asked why the Sena waited for so long to oppose this period drama, the chief said, "We had raised concerns in February last year. Despite the Supreme Court judgement, we didn't allow Padmaavat to release in many states. Manikarnika will face the same consequence. We have requested the producers to show us the film before its release. If they release it without showing to us, we will damage property and won't be liable for it." The Sena believes that Kangana's historical saga shows Rani Laxmibai's relationship with a British officer and that's a sheer disgrace to our history. This is the Real Reason Why Hrithik Roshan's Super 30 Didn't Clash With Kangana Ranaut's Manikarnika: The Queen of Jhansi.
The fringe group is not even bothered about CBFC giving a clean chit to this project. "It doesn't matter if the CBFC has cleared the film. They should have a historian on the board to check the facts," said Sukhdev Singh Shekhavat. While a spokesperson from Zee Studios has denied showing any relationship between the character and a British officer, they insist on watching the film to clear all the doubts. We wait for Kangana to react to this recent controversy.