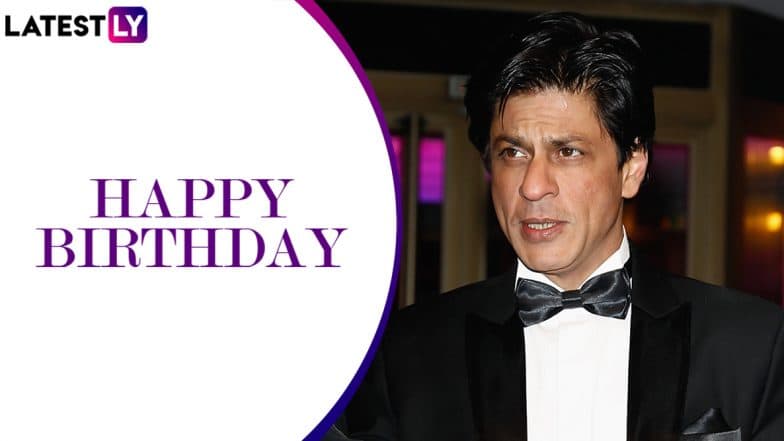 No success story in Bollywood can be compared to that of Shah Rukh Khan. The man who started his showbiz journey by appearing on a TV show titled Fauji is now a superstar who is worshipped as an icon by fans across the globe. Having said that, for SRK achieving all the glory he enjoys today was not a cake walk. The actor struggled for years and that's how he attained the heights he enjoys today. On 2nd November, the only King of Romance turns 54 and without a second thought the superstar is ageing like a fine wine. Shah Rukh Khan's Interview with David Letterman Has an IMDB Score Higher than Avengers: Endgame.
Not just an actor, but SRK is also a star who is known to be witty. Just watch any of his interviews online and we bet that you will be bowled over by the DDLJ actor's eloquent. He is one of the highest paid actors in Bollywood and till date none can replace him. Even though his last release, Zero was a debacle at the box office, his stardom has not at all gone for a toss. And so on the superstar's birthday today, let's take a look at seven of his most memorable quotes till now. Well, it was really difficult for us to filter just seven, but we'e done it and hope you like it. Sanki: Did You Know the Rumoured Title of Shah Rukh Khan-Atlee Film Was Once the Name of a Salman Khan Film?
Quote Reads: I am like a Rolls Royce which can run without an engine, just on reputation.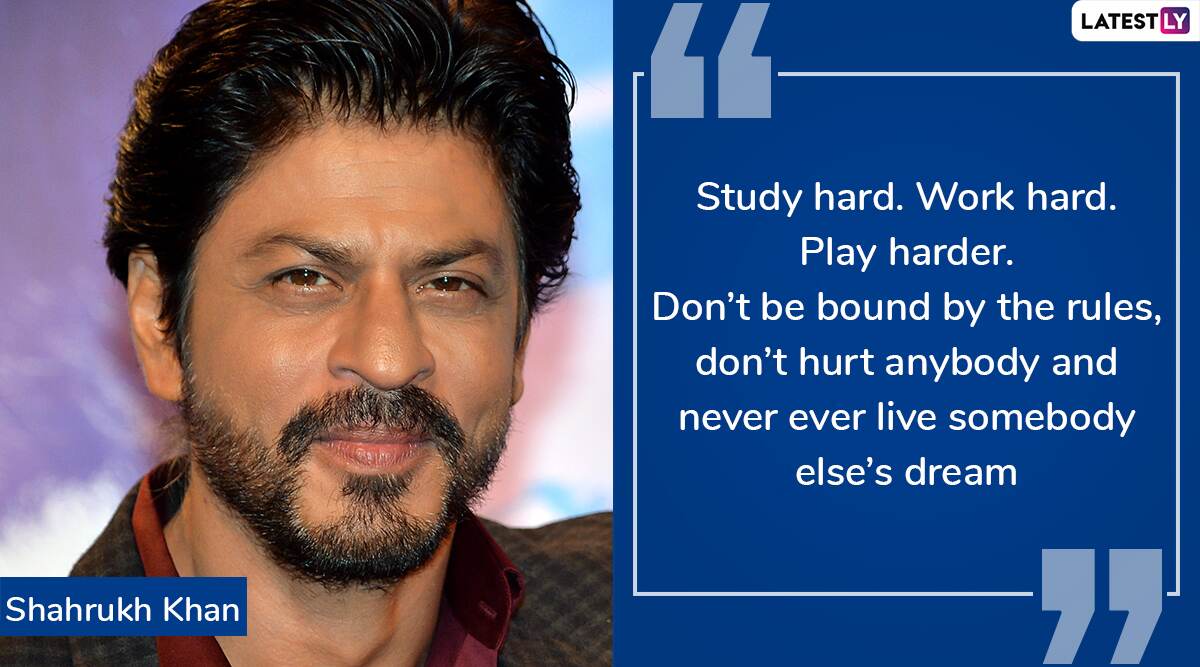 Quote Reads: Study hard. Work  hard. Play harder. Don't be bound by the rules, don't hurt anybody and never ever live somebody else's dream.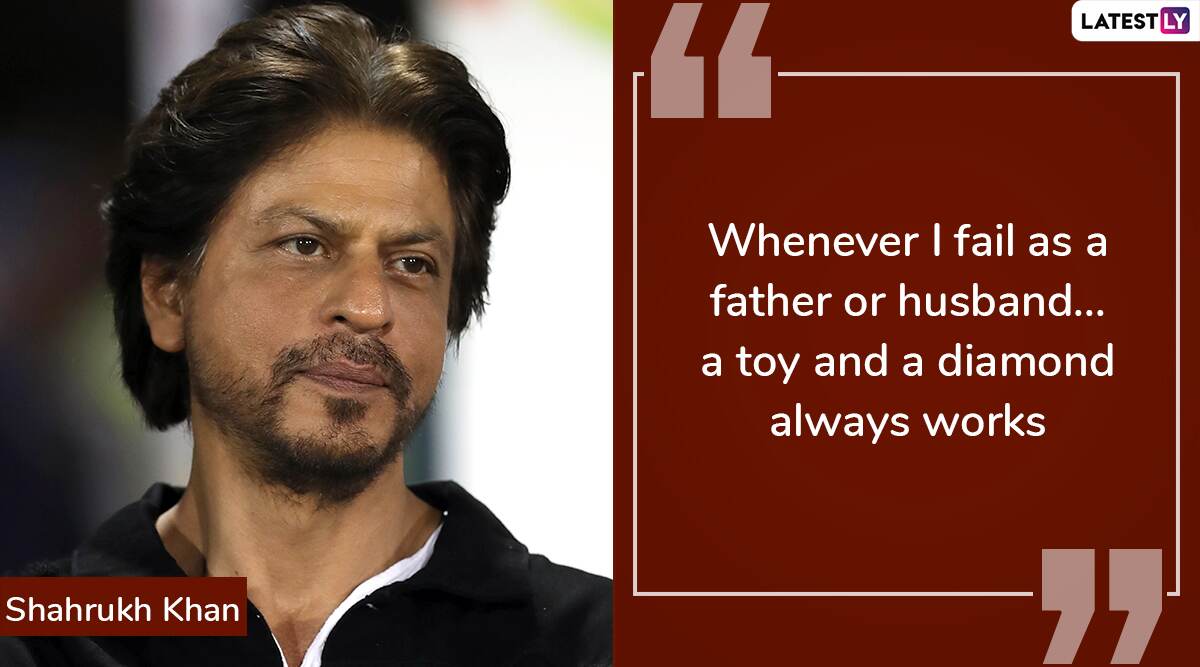 Quote Reads: Whenever I fail as a father or husband... a toy and a diamond always works.
Quote Reads: If I talk to a girl, it's assumed that I'm having a scene with her, If I don't, then it's assumed that I'm gay.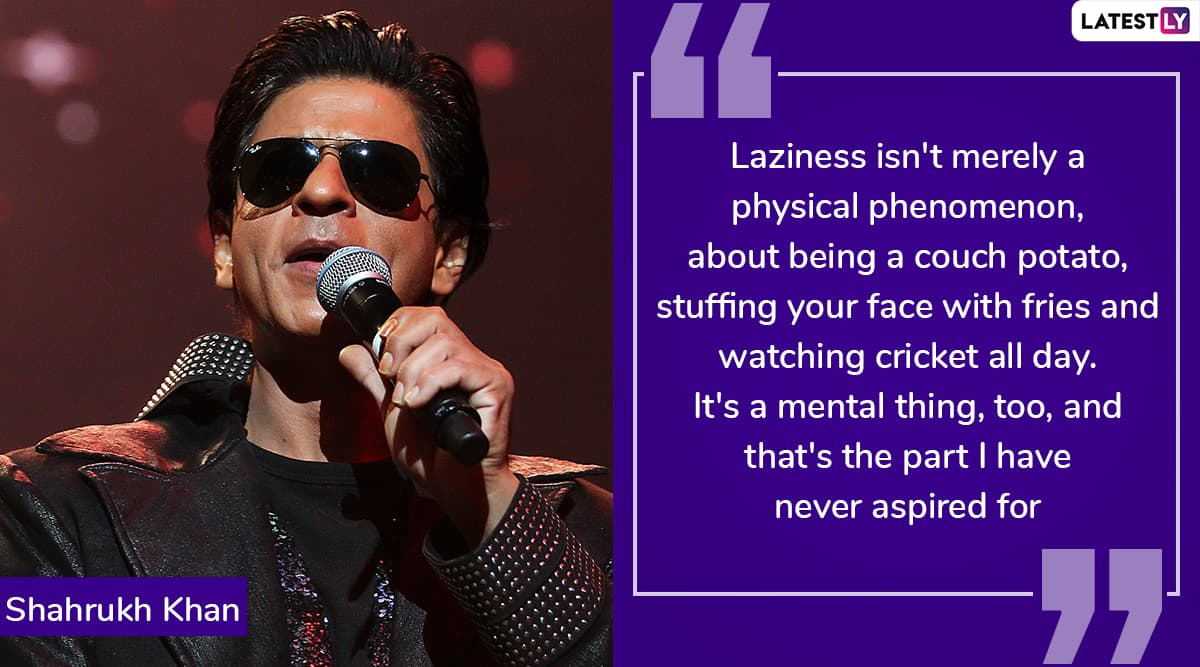 Quote Reads: Laziness isn't merely a physical phenomenon, about being a couch potato, stuffing your face with fries and watching cricket all day. It's a mental thing, too, and that's the part I have never aspired for.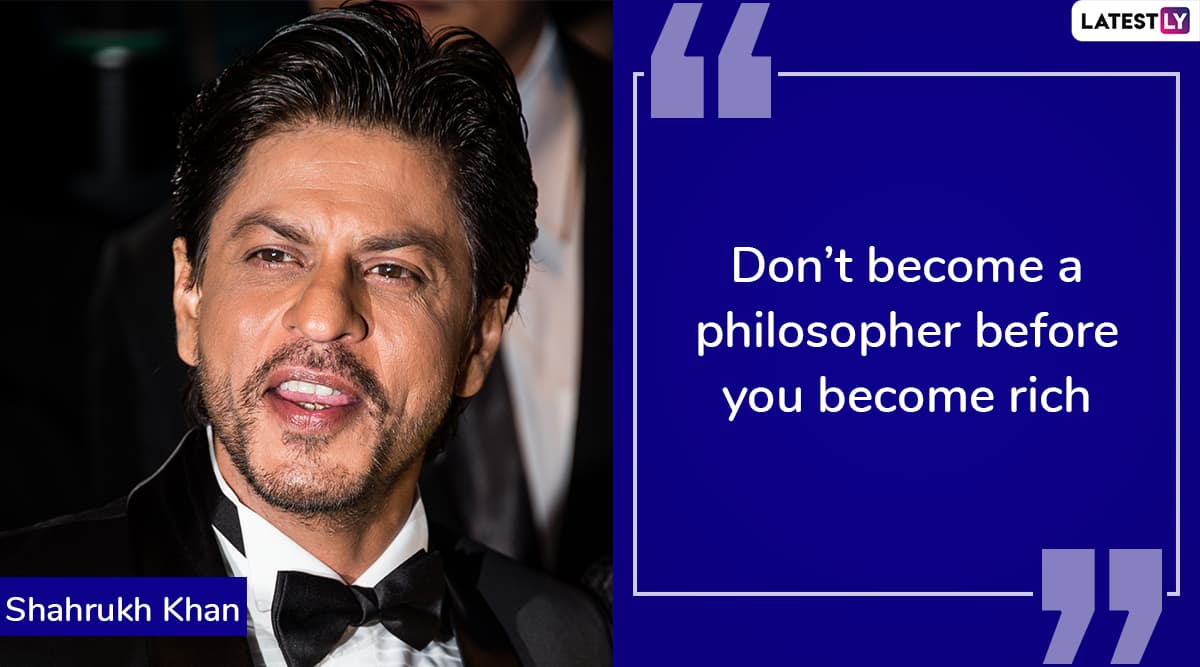 Quote Reads: Don't become a philosopher before you become rich.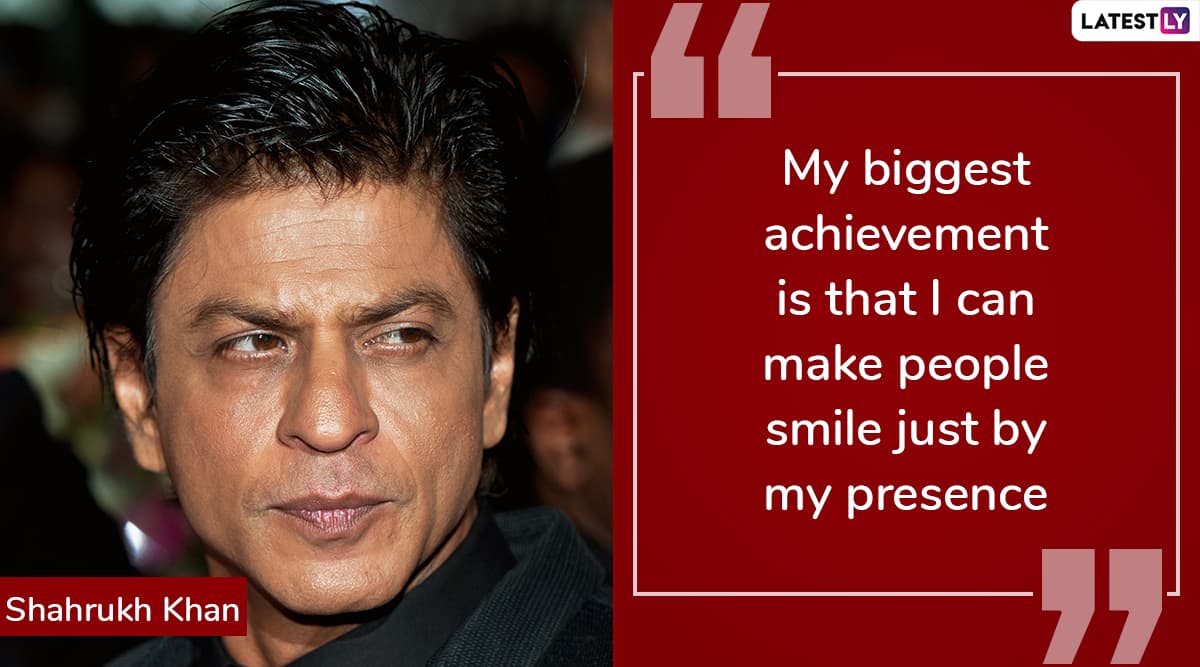 Quote Reads: My biggest achievement is that I can make people smile just by my presence.
Reports have been doing rounds from quite a while that Shah Rukh Khan might announce his next film on his birthday (which is today) and all we wait is or the good news to flash soon. Adding to this, it was just a day ago when Ramesh Bala hinted SRK is all set to team up with Bigil director Atlee for his next project which will be titled as Sanki. Fingers crossed and happy birthday to Shah Rukh Khan. Stay tuned!