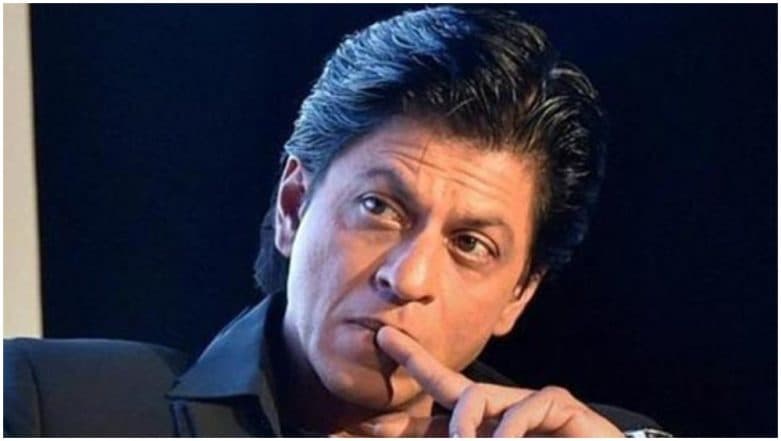 Shah Rukh Khan and the Rakesh Sharma biopic has been the topic of discussion for months now. Tentatively titled as Saare Jahan Se Achcha was reportedly to have SRK in the role of an astronaut, Rakesh Sharma. However, there were numerous speculations over his exit from the film post his last film, Zero. The Aanand L Rai flick received did not go down well with the audience and hence Shah Rukh Khan has decided to not to be a part of the space drama, confirmed writer, Anjum Rajabali. R Madhavan CONFIRMS Shah Rukh Khan and Suriya's Cameos in Rocketry: The Nambi Effect.
Finally spilling beans on the exit of the superstar, he said to Indian Express, "If you are asking me, there was a problem with the script (of Zero). Himanshu (Sharma) is a very talented person but things go wrong sometimes. I don't think he said no to Saare Jahan Se Achcha because of space (angle). I think he is also pretty shaken up. He was banking a lot on that."
Meanwhile, there were speculations that Vicky Kaushal has replaced SRK for this ambitious film. However, there has been no confirmation over the same by the filmmaker or the star himself. Also, Ranbir Kapoor too has been approached for the same. Ranbir Kapoor Approached to Star in Rakesh Sharma Biopic Saare Jahan Se Acha After Shah Rukh Khan's Exit?.
On the other hand, King Khan is taking his time to confirm the next project. There were reports that he was juggling between ten scripts from renowned directors. Also, he is said to be approached for a cop-drama by Madhur Bhandarkar. Also, he might collaborate for a Salman Khan and Sanjay Leela Bhansali flick. There is no confirmation on this yet, though. Meanwhile, we wonder who will get into the skin of celebrated astronaut for this Mahesh Mathai directorial.