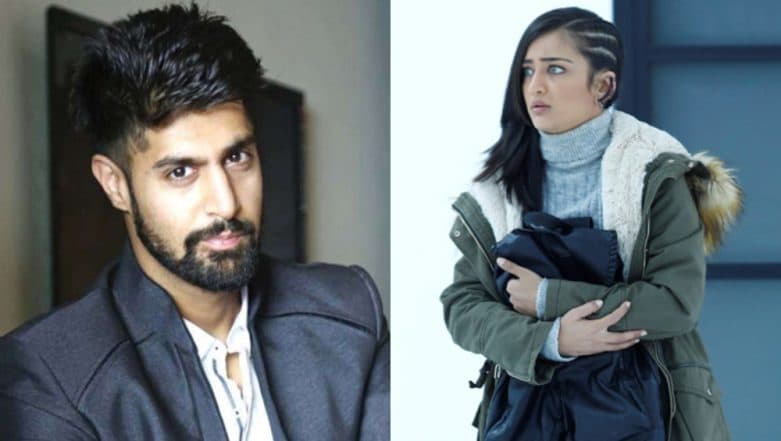 In an unfortunate turn of events, actress Akshara Haasan's private photos got leaked and went viral on social media. While it was not clear until Akshara's statement whether the pictures were morphed or not, the act has been condemned by many. Also, these events led to Akshara's ex-boyfriend Tanuj Virwani's name coming up in the entire controversy, as Akshara had revealed that she had shared the 'said' photos with Tanuj alone. Akshara Haasan Leaked Pics Row: Here's What Former Boyfriend Tanuj Virwani Has To Say About the Viral Photos
Earlier this month, Akshara in a lengthy post on Twitter, issued a statement with regards to the controversy. Read her statement below:
@MumbaiPolice @Cybercellindia pic.twitter.com/JS1lJVdD6u

— Kutty Haasan (@aksharahaasan1) November 7, 2018
In an earlier conversation with Mid-Day, Tanuj revealed that during the time he and Akshara dated, they did exchange some intimate pictures, which he himself deleted. He also went on to state, "I understand how I end up looking like the bad guy. But if that was the case, Akshara would have called me out. While filing the FIR, when the cops asked her who was in possession of the pictures, she said I was. There is nothing to lie about here. We were dating and continued to be friends after we broke up. She knows she has my co-operation in this case." Akshara Haasan Files A Police Complaint After Her Private Pictures Get Leaked Online
And in another of his police statement that was recorded earlier this week, Tanuj has claimed that he is no longer in possession of the mobile that he was using which contained the actress' pictures, a report in Mumbai Mirror revealed.
The tabloid also spoke to an officer from the Versova police station who was quoted by them as saying, "Tanuj admitted that he was in a relationship with Akshara. He said he does not have the mobile phone he was using in 2013 (when the pictures were taken)."
In a statement, Avantika Sinha, Virwani's publicist was also quoted as saying that, "Tanuj went on his own without being summoned. As of now, nothing more has been asked of us. If they do, we shall cooperate in every manner possible."
The incident in question is very unfortunate and nobody should be faced with something like this. We hope the issue gets sorted soon enough and the culprit is apprehended.