Twitterati was buzzing with wishes for Bollywood star Varun Dhawan since the morning. The actor turns 32 today and his co-stars, dear ones from the industry were all enthusiastic make his day even more special with their social media posts. Loads of pictures and 'insta stories' paved way through his feed. But guess whose is the most beautiful one? Of course, his soon-to-be-wife, Natasha Dalal! Angry Female Fan Threatens to KILL Varun Dhawan's Girlfriend Natasha Dalal for This Strange Reason.
The stunning sweetheart of Varun was all mushy in her Instagram post for him. She asked him keep loving life and making memories as he does. She also wrote that she is looking forward to make more memories with him! Take a look at her Instagram story for her beau.
Natasha's Post For Varun: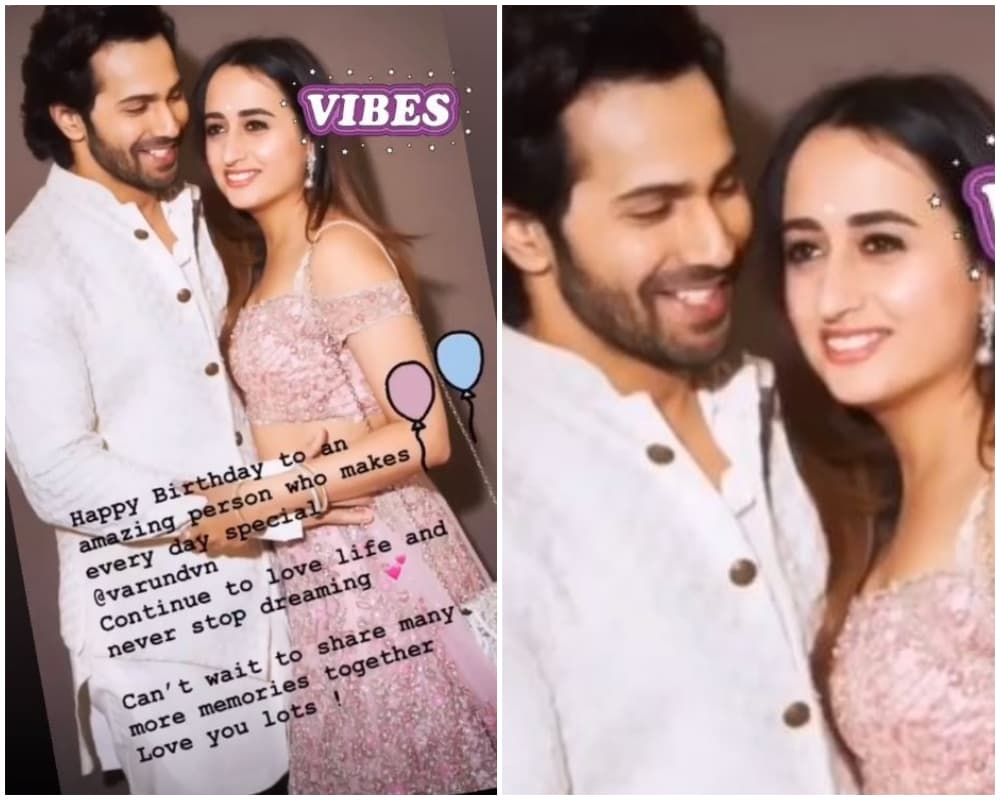 Just so you know, Junior Dhawan is currently away from his girlfriend as he is vacationing in Thailand with his school friends. "Varun, who is a sports enthusiast, wanted to do something different for his birthday this time and settled on learning the Thai sport, which is also known as the 'art of eight limbs' as it is characterised by the combined use of fists, elbows, knees and shins. The party will also explore the beaches and the local cuisine," a source earlier told Mumbai Mirror. The above post only shows how much his dear girl was missing him on this special day and he is sure to make it up for her. Let us wait for those pics now!