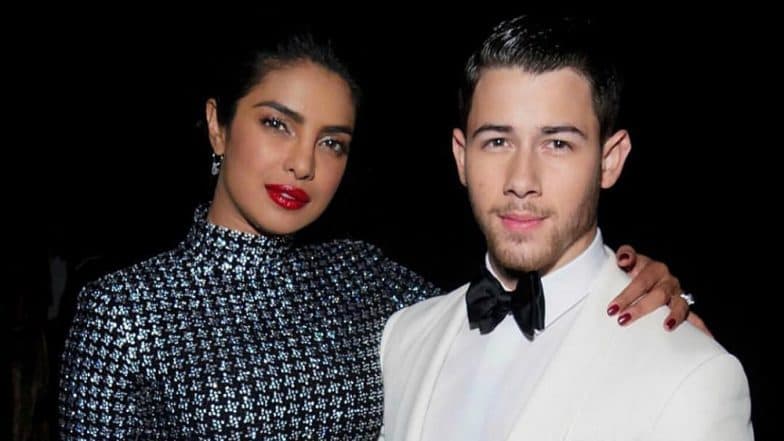 Priyanka Chopra got married to the Man of her Dreams - Nick Jonas last year in December and their love story is no less than a fairytale. The two met each other back in 2016, started dating, sparks flew, Nick proposed to Priyanka and boom! they're now married. Of course, it all came as a surprise to us but we're more than happy for the lovebirds because c'mon, look at them! They're made for each other. However, there's something that you need to know about PeeCee's BIG TIME crush on Nick. Did you know that Priyanka was rooting to be Mrs. Nick Jonas since 2008?! Well, that's shocking, but wait till Ellen DeGeneres spills the beans on it on her show. Priyanka Chopra to Play Ma Anand Sheela in Her Next.
Priyanka recently appeared on the international chat show for the second time and if this latest video is anything to go by, the two had mad fun. Ellen showed glimpses of our Desi Girl at one of Nick's concerts back in 2008 and ahem! It's hilarious. We don't want to ruin it for you by describing much about it so here, take a look at the video below-
So, it is kinda true! *wink wink*
Meanwhile Priyanka appeared on the show to promote her next Hollywood film - Isn't it Romantic, which also stars Liam Hemsworth, Rebel Wilson, Adam DeVine and Tom Ellis. Priyanka Chopra-Nick Jonas Wedding Reception in the US Was All About Music and Fam-Jam (View Pics and Video).
She also opened up about her next project on the show where she revealed she will be playing Maa Anand Sheela, who was one of Osho's deciples and his right hand. "I am developing a feature with Barry Levinson. He is an iconic American director. We are developing it (from the perspective of) Sheela who is this guru who originated from India." "She was his right hand woman and she was devious. She created a whole cult in America. He was called Osho. I don't know if you've heard of him. It was amazing. I am developing that next for me to star in and produce," she added. Anyway, how excited are you to see Priyanka on The Ellen DeGeneres Show next?