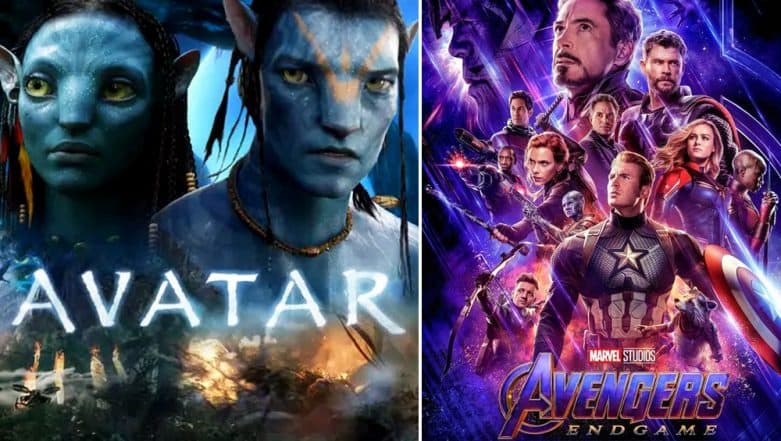 James Cameron's visual VFX spectacle Avatar starring Sam Worthington, Zoe Saldana, Stephen Lang, Michelle Rodriguez, and Sigourney Weaver in lead roles had set a milestone, raking a staggering $2.7 billion box-office collection worldwide. With Russo brother's Avengers: Endgame catching fire at the global box-office, experts and box-office analyst feel that this MCU film has all the potential to dethrone Avatar comfortably from the list of top 10 highest grossing films worldwide.
Fact is that MCU's Avengers: Endgame has crossed the $2 billion mark in just 11 days, which Avatar took 47 days to achieve. Avengers: Endgame has recently broken the record for a ten-day gross in China, earning half a billion there. Recently this star-studded Marvel film surpassed Cameron's another top grosser Titanic which was at the second spot with $2.187 billion. Who knows? Avengers: Endgame might be the first ever movie to cross the $3 billion mark worldwide. Avengers EndGame Box Office: After Beating Titanic, Fans Are Making Memes on How James Cameron's Avatar Should Be Worried of the Marvel Film; Read Tweets
While we take a look at the 10 highest grossing films worldwide, here's a fun fact;  all the films from the Avengers trilogy are part of the list! Here is the list of top 10 highest-grossing films worldwide ( Figures in billion USD):
1 Avatar - $2,788.0
2 Avengers: Endgame - $2,188.7
3 Titanic - $2,187.5
4 Star Wars: The Force Awakens - $2,068.2
5 Avengers: Infinity War - $2,048.4
6 Jurassic World - $1,671.7
7 Marvel's The Avengers - $1,518.8
8 Furious 7 - $1,516.
9 Avengers: Age of Ultron - $1,405.4
10 Black Panther - $1,346.9
( Source: Box-office Mojo)
Marvel clearly dominates the box-office chart with a total of four MCU films in the top 10 list including Black Panther at number 10 with $1,346.9 billion.
The Force Awakens finished fourth in the list with $2,068 billion. The seventh instalment of the Fast and the Furious franchise titled Furious 7 is on the eighth spot with $1,516 billion gross. Colin Trevorrow's Jurrasic World lands the sixth spot grossing a $1,671.7 billion. Avengers: Endgame; Becomes Second Highest Grosser of All Times. At the moment, it's all about Endgame vs Avatar. And going by the Indian box office numbers, Avengers: Endgame has grossed the INR 300 crore on day 10. Can this highly-anticipated Marvel flick dethrone James Cameron's Avatar? Give us your thoughts and comments below and stay tuned for further updates.