Imagine living in the kind of screwed-up judgemental world where even Jason Momoa is body shamed. You don't have to work up your brain much to imagine. Some trolls on the internet just body shamed the Aquaman star for real. Is this real life? Or is this fantasy? One picture of Jason is going viral on the internet. The pic shows the actor in a vacation mode in Venice, Italy. Us Weekly's Instagram page put up a shirtless pic of the hunk, clicked by the paparazzi. And for some reasons known some people thought it would be okay and acceptable to say Jason's out of shape. Good News Fans! Jason Momoa Promises To Grow Back His Grizzly Beard For Aquaman 2!
"Omg, what happened to the abs?", one person wrote. That was not even the worst comment on the picture. There were many who said Jason has developed a 'dad bod'. Jason Momoa's Aquaman 2 Gets a Release Date, Will Hit the Screens On December 16, 2022.
Check out the picture of Jason Momoa that sparked off the debate here:
Check out some of the uncalled comments here: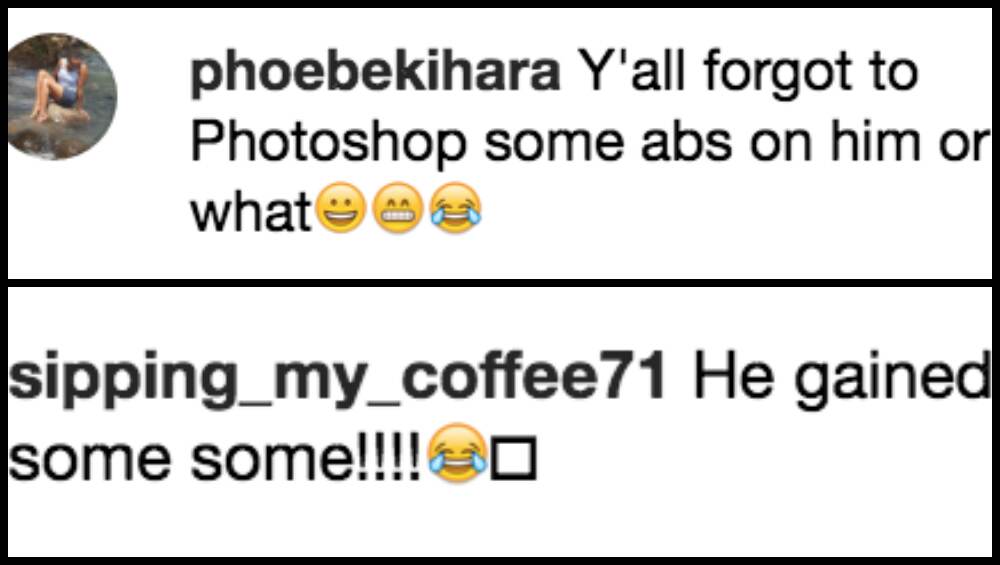 Thankfully, defenders were not far away. Soon the trolls were outnumbered by the ones shining with #positivevibes only.
Okay Jason Momoa, most of the time doesn't have a six pack.

Still considered one of the hottest man on Earth.

He's married but I'm pretty sure he still cares what he looks like. pic.twitter.com/mZlkzOz7ql

— Lucky Poptart (@luckypoptart81) June 19, 2019
All said, everyone, calling out Jason for putting on some vacation weight would be fortunate to be half as fit as him. More importantly, abs or no abs, Jason is still a snac.