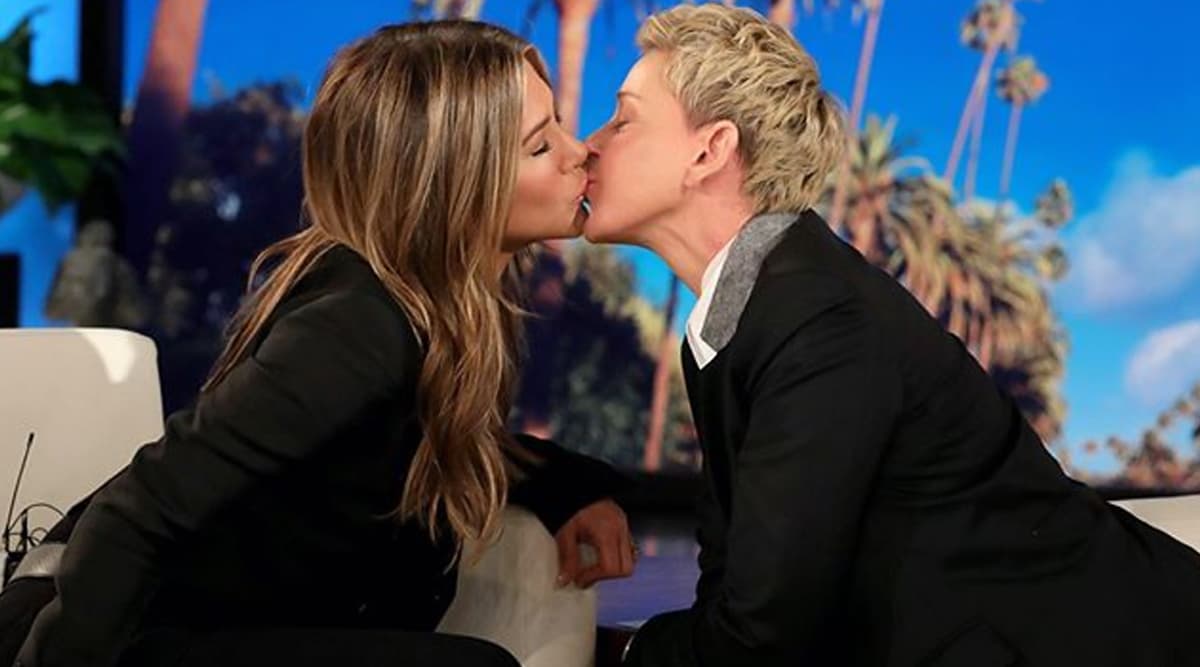 Jennifer Aniston recently hit the headlines after she 'broke' Instagram with her debut on the photo-sharing app. The Friends star also set a Guinness world record for amassing the most number of followers within seconds of her debut. The actress is all set to be seen in Apple TV's upcoming show, The Morning Show along with Reese Witherspoon and has been busy promoting it ahead of its release. Aniston is known to be close friends with Ellen DeGeneres and recently appeared on the latter's chat show. Jennifer Aniston Needs a Better Camera Phone! Fans Take a Dig At Actress' Maiden Instagram Post With Friends Reunion Selfie.
It's always a delight to watch Jen on Ellen's show considering how much fun their interactions are. The duo often hang-out together and are always present at each other's parties. Although this time, things got even more special. On the upcoming episode of Ellen's talk show, the ladies share a kiss. This is almost two weeks after Ellen kissed Howard Stern on the same show.
Check Out the Ellen Show's Post Here:
View this post on Instagram
The kiss happened after Ellen and Jennifer got into a conversation about the former kissing men after which Ellen asked the Friends star about the last time she kissed a girl on the lips. Aniston took a second to respond and said, "I don't kiss girls on the lips, no ..." and then Ellen leaned in, as the duo shared a smooch. Be Rachel Green From Friends! Ralph Lauren Collaborates With the Popular Sitcom to Create Formals Inspired by Jennifer Aniston's Character.
After the kiss, Ellen replied saying, "That's what they wanted to see; they've been wanting that for years!" Well, it certainly looks like the upcoming episode of the show is going to be epic with not just the kiss but many more interesting revelations from Aniston.