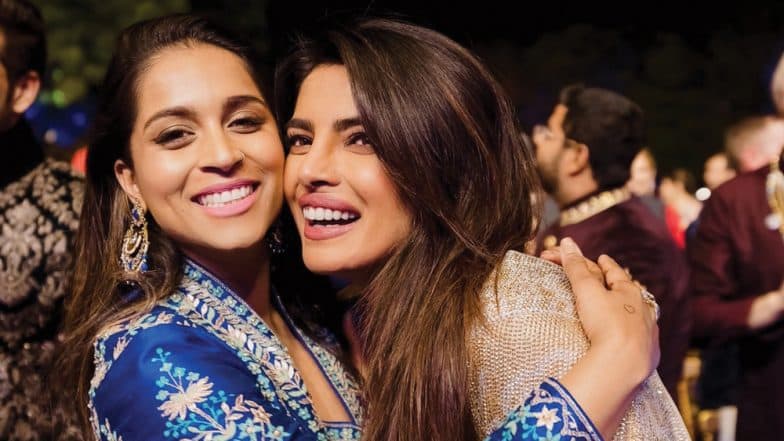 Comedian and YouTube star Lilly Singh aka Superwoman has now made history. She's become the first woman of color, of Indian-origin to land a late night show with a network. The talk show will be known as 'A Little Late with Lilly Singh'. Her show will be replacing NBC's Carson Daly's "Last Call". The talk show is all set to premiere in September and we are all excited for it. But, there's another Bollywood celeb who is equally thrilled about this news and that is none other than Lilly Singh's bestie Priyanka Chopra. The actress elated with happiness took to Instagram to share a post congratulating her friend.
Priyanka posted an Instagram story with a picture of the two and wrote, " So proud of @iisuperwomanii... First woman... of colour... to be late night show host...Break them barriers baby! So proud". Priyanka Chopra's BFF Lilly Singh Aka IISuperwomanII Comes Out As Bisexual Publicly! Check YouTuber's Tweet.
Take a look at Priyanka Chopra's Instagram story here: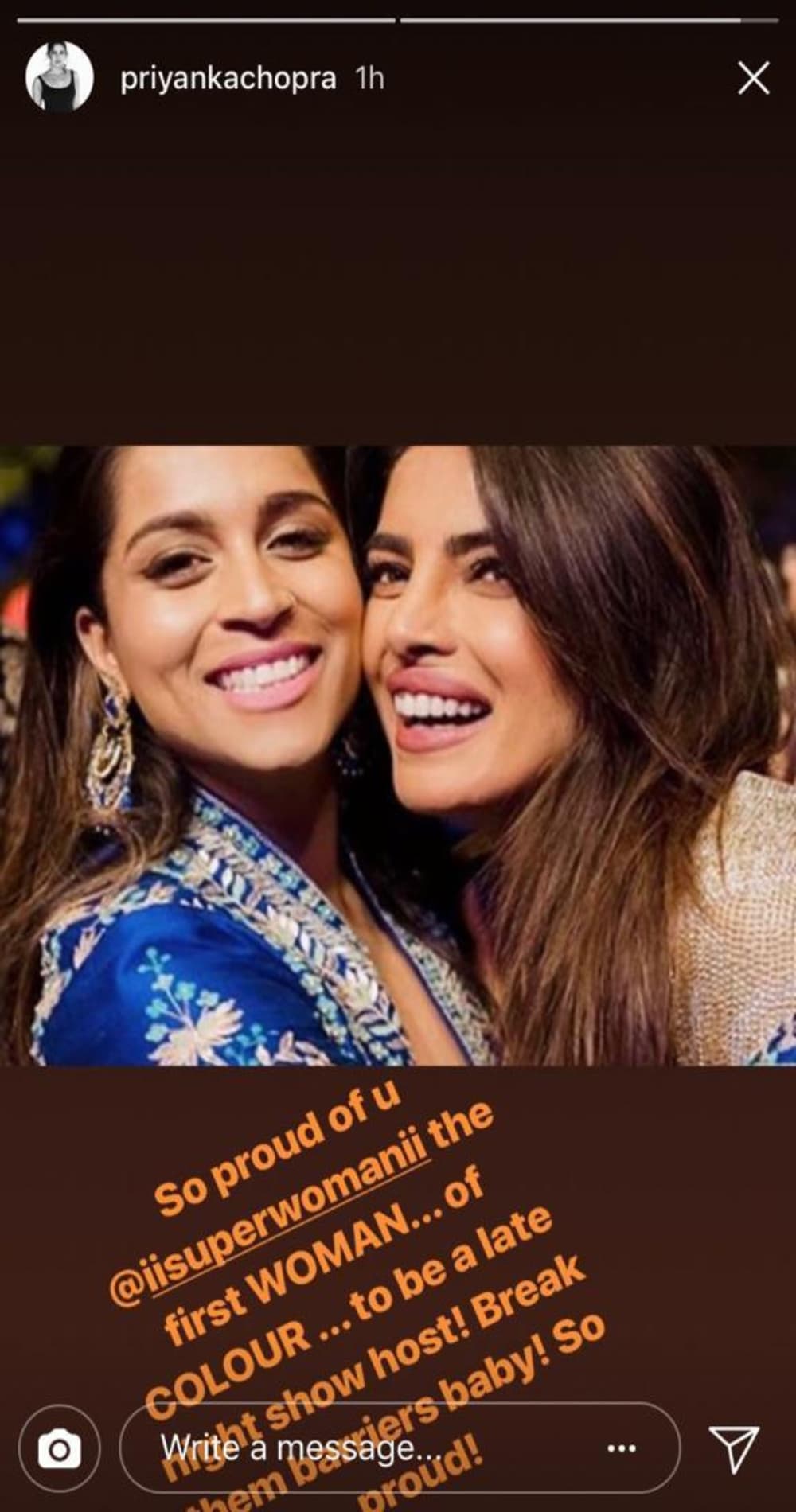 Lilly's fans have been super delighted with the news. Also ever since Lilly came out as a bisexual, the Queer community has been extremely supportive of her and her handling the Late night show is one big step towards inclusion.
The comedian had tweeted back in 2011, hoping that someday she has her own show and dreams are finally coming true for the YouTube star. Re-sharing her old tweet, Lilly Singh wrote, "Proud of you." After Lilly Singh Comes Out as Bisexual, This Video of Priyanka Chopra Licking Her Finger Goes Viral! YouTuber Heard Saying 'I Am Aroused'.
Take a look at her tweet here:
Proud of you ❤️ https://t.co/IrBWnLgteA

— Lilly Singh (@IISuperwomanII) March 16, 2019
Lilly Singh recently appeared on Jimmy Fallon's Tonight Show and talked about her upcoming show. She said, "I'm so excited because I truly get to create a show from scratch. I get to make it inclusive... and create something I really believe in."