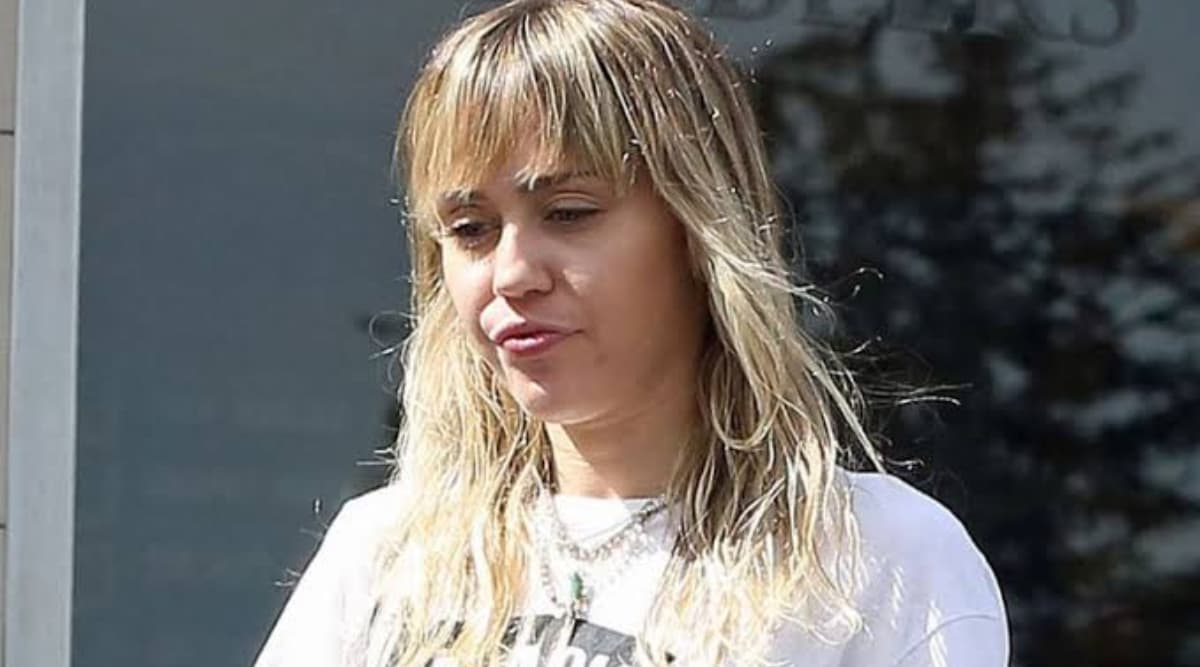 Miley Cyrus has been in the news for her relationships since a while. After splitting with husband Liam Hemsworth about two months ago, the singer has been in and out of relationships and is currently seeing Cody Simpson. The duo have been posting PDA-filled pictures and videos since a while now and recently even hopped onto an Instagram Live session together. While everything seemed cute at start considering how involved Cyrus looked, things took a weird turn after the "Wrecking Ball" singer not only took a low-key drag at Liam Hemsworth but also offended the LGBTQ community.  Cody Simpson Kisses Miley Cyrus and Calls Her 'Baby' in His Latest Instagram Post (View Pic).
In her live session, Miley mentioned, "There are good men out there, guys, don't give up. You don't have to be gay, there are good people with dicks out there, you've just got to find them. You've got to find a dick that's not a dick, you know? I always thought I had to be gay, because I thought all guys were evil, but it's not true. There are good people out there that just happen to have dicks. I've only ever met one, and he's on this live."
Her comment "I always thought I had to be gay because I thought all guys were evil" has certainly not gone well with social media users who are now calling her out on it.
Check Out Miley's Live Session Here:
"Don't give up, you don't have to be gay, there are good dicks out there, you just have to find them"

"I always thought I had to be gay because all guys are evil but that's not true"

- @MileyCyrus what's good? pic.twitter.com/y3yjUGpCSN

— • (@bljcmie) October 21, 2019
Netizens are slamming Cyrus for her careless comment on choosing to be gay. Here are some of the reactions on Twitter relating to Miley's comment. Miley Cyrus and Cody Simpson Prepare for Halloween With Joker Filter, Cuddle and Touch Tongues in a PDA Filled Video.
Angry Emoji:
waking up to new news miley cyrus is a queer baiter is 😡

— gay goose fan account (@lucywalkingshaw) October 21, 2019
People Aren't Queer Because They Gave Up on Men:
Miley, this is so not it. Women don't "have to be gay" because they "can't find a good person with a d*ck".

Don't use the queer community as a stop-gap because you couldn't find a boyfriend.

People aren't queer because they "gave up" on men.

This is so insulting. pic.twitter.com/lAzcEjHRcB

— Rosie Percy (@rosiepercy) October 21, 2019
Being Gay is NOT a Trend!
ffs. This is so gross. Being gay is not a cool trend you can dip in and out of!

— Thea de Gallier (@theadegallier) October 21, 2019
Obviously fans are pretty shocked and disappointed about such a statement. Let's see if Cyrus later tweets an apology to the LGBTQ community for making such a comment.