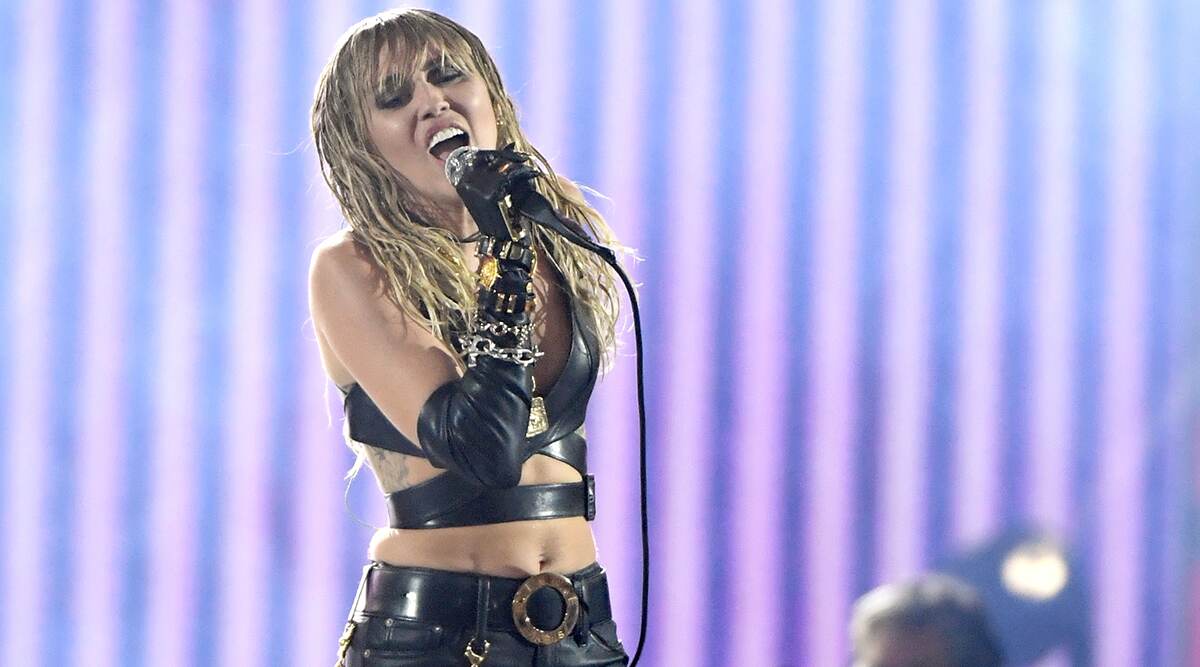 One of the most controversial pop singers is undoubtedly Miley Cyrus. The singer is known to hit the headlines for various reasons from her relationships to her fashion outings. Despite the controversies, one thing that has remained constant is the appeal for Miley's music. The singer is known to have a huge fan following all around the world and especially much higher among teens. Miley is a Disney star who earlier featured in the series Hannah Montana where she played the character of Hannah who lived dual lives as a girl-next-door and as pop sensation Miley Cyrus. The show made her popular among teens. Chris Hemsworth's Wife Ela Pataky Comments On Liam-Miley Cyrus Split; Says 'I think he deserves much better'.
As the singer celebrates her 27th birthday, we look at some of her best songs. We bet you have your favourites too. The best part about Miley's songs is that there's one for every mood. The American singer boasts of a powerful voice and has sung some of the greatest hits such as "Wrecking Ball", "Party in the USA" among others. Here's looking at some of her songs that became huge hits.
1. Wrecking Ball
This is undoubtedly one of the greatest break-up songs performed by the singer. With Miley's amazingly powerful voice, this number adds onto its energetic value. She puts a lot of emotion in this track and hence it is one of her best tracks.
2. See You Again
This is a song that made Miley one of the biggest pop sensations today. The pulsating number has so much to offer and it's surprising good considering she fills it with immense passion even as a 14 year-old.
3. 7 Things
The song is high on energy and many love its pop-rock feel. There's good a good use of chorus in this track and we bet it will get you all nostalgic thanks to musical arrangement and also since this is one of the earliest tracks by Cyrus. Miley Cyrus Unfollows Ex-es Liam Hemsworth And Kaitlynn Carter On Instagram, The Hunger Games Actor Returns The Favour.
4. Mother's Daughter
Coming to the current time, Miley has some amazing numbers coming out in her upcoming albums. The recently released album "She is Coming" featured a song called "Mother's Daughter" which has turned out to be a favourite among fans. The song is like an anthem or a protest song that fights for the freedom of the underdog.
5. Can't Be Tamed
Miley always wanted to break out of her Disney girl image and she tried to do that the hardest with her music. Almost a decade ago, the singer had released this song which showed us her other side. The electro-pop track is upbeat and makes for a good hear even today.
We wish Miley a very Happy Birthday and hope that we keep hearing some great music from her end even more. The singer has the quality to sway generations with her music and it is simply amazing. Tell us your favourite Miley Cyrus songs in the comments below.