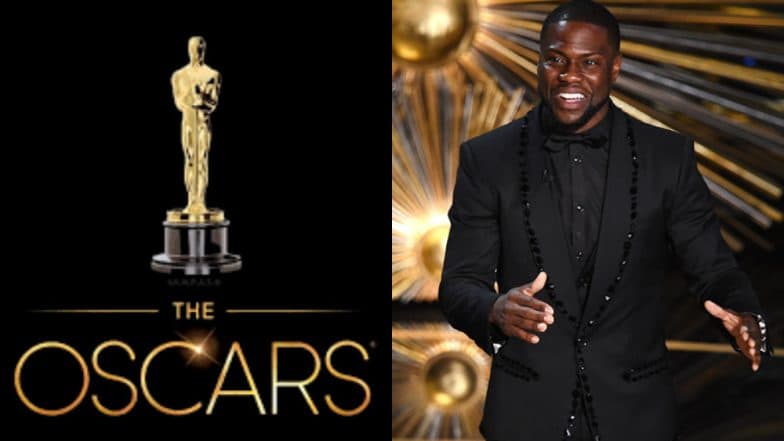 The most prestigious award show, the Oscars, is all set to kickstart its gig without a host this year. Talks are that Academy Awards is planning to recruit multiple celebrities to present different parts of the show. The 91st Academy Awards will be held on the 24th of February this year at the Dolby Theatre, formerly the Kodak Theatre, on Hollywood Boulevard, Los Angeles. A host-less Oscars 2019 has been trending soon after an official announcement from the Academy Awards after Kevin Hart stepped down as host of the Oscars in the wake of a backlash over his previous homophobic comments and tweets. This will be the first time after three decades when there will be no one hosting the Oscars. The last time the huge show was functioned without a host was 30 years ago, back in 1989, the producers of the show, however soon realised that it was a bad idea when it backfired beyond belief. Oscars 2019 Will Be Held without a Host after Kevin Hart Controversy.
Nevertheless, let's take a look at the most googled Oscar hosts:
Seth MacFarlane
The "Family Guy" creator hosted the 85th Academy Awards in 2013 and is remembered majorly for giving way to various controversies that year. Right from the monologue that consisted of him singing a song called "We Saw Your Boobs," to his awkward jokes, his performance was garnered a lot of criticism from people like Jamie Lee Curtis, Jane Fonda, Geena Davis, and more. However, the Academy did ask him to host the following year.
Neil Patrick Harris
The "How I met your mother" actor, was one of the most anticipated hosts for Oscars 2015. However, his hosting wasn't quite appreciated. His jokes were considered unfunny, and many went ahead to call his jokes on the stage "mediocre." However, he soon reacted to hosting the Oscars and was quoted saying to HuffPost "I don't know that my family nor my soul could take it. It's a beast. It was fun to check off the list, but for the amount of time spent and the understandable opinionated response, I don't know that it's a delightful balance to do every year or even again."
Anne Hathaway
Anne Hathaway and Franco are remembered for opening the Oscars in 2011 by introducing their mother and grandmother, respectively. Sadly, gaining a reputation of one of the most awkward openings, It was a very awkward experience all around. However, she also expressed that hosting Oscars a "thankless" job. However, after so many years she has positive thoughts about hosting the Academy awards back then as she feels lucky to have been given the honour to host.
James Franco
Anne Hathaway and James Franco's performance in the year 2011 was quite criticised about the lack of chemistry and humour during the ceremony. However, unlike Anne Hathaway, Franco has earlier admitted feeling trapped by the show and uncomfortable. The year Franco was hosting the Oscars with Anne Hathaway, he was also nominated for Best Actor which he lost out to Colin Firth in The King's Speech.
Billy Crystal
When Billy Crystal was chosen to host the 84th Academy Awards he was considered a very safe choice considering his wealth of experience as a host. He has always done a great job at hosting Oscars. The comedian has hosted the award show eight times since 1990 with each time entertaining the crowd and doing a great job at it.
Let's see what's in store this year as the organisers have decided to go ahead with a talented array of numerous presenters instead of a host. The Academy released the list of presenters for this year, and it included names like Awakfina, Chris Evans, Brie Larson, Jennifer Lopez, Daniel Craig.