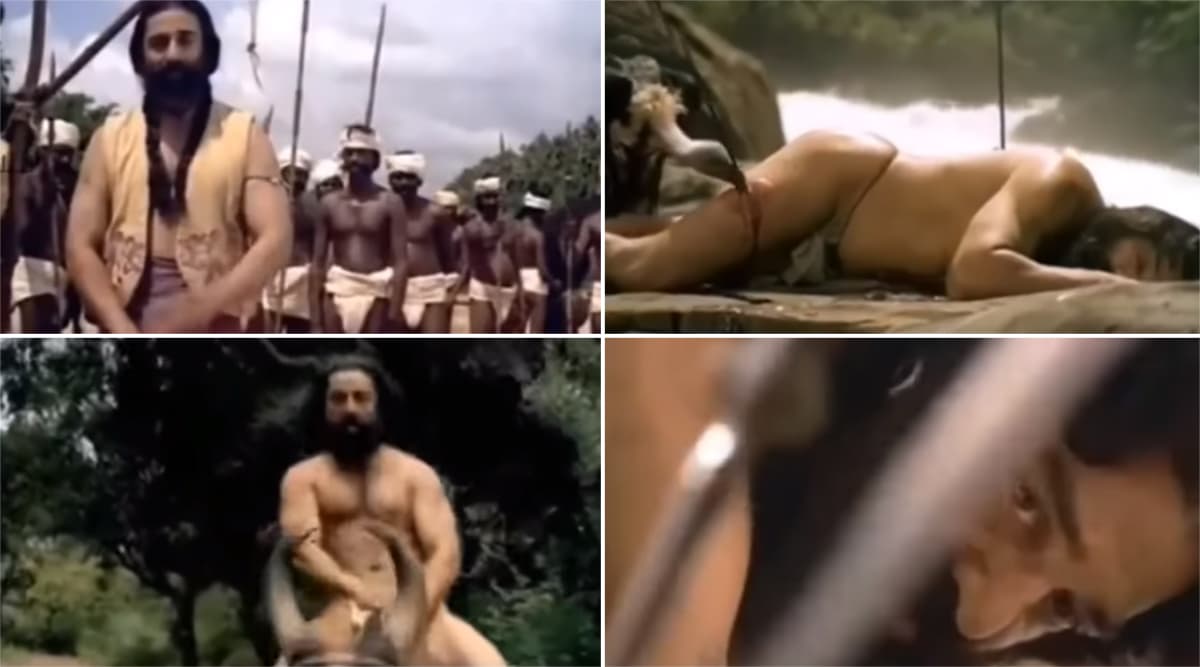 Kamal Haasan is a legend. Even the term 'multi-faceted' feels to be an understatement when it comes to the superstar. Kamal has completed 60 years of his life in cinema, starting off as a Child Actor (and even winning a President's Medal for Kalathur Kannamma in 1960) to be one of the finest actors Cinema has ever seen. It is an incredible journey, filled with many ups and downs, but more importantly, hundreds of memorable performances. Kamal Haasan Birthday Special: 10 Effortlessly Brilliant Performances of Ulaganayagan That Should Be Cherished by Cinema Lovers Forever!
Kamal Haasan is an actor, writer, producer, singer and director. He has worked not just in Tamil, but also in many films in Malayalam, Hindi, Telugu, Kannada, and even Bengali. There is no genre, no role that feels like a roadblock for this actor. Sure, his recent films may feel very gimmicky, and his last, Vishwaroopam 2, was a disaster. But check out his earlier films, preferably in the '80s and the '90s, to know what I am talking about.
As a director, Kamal Haasan's efforts have been a hit-and-miss affair. Virumaandi is excellent. Hey Ram! that didn't work at the time of its release is now considered an underrated classic. Chachi 420 is delightful. Vishwaroopam, while ambitious, was kinda okay, but its disjointed sequel was mediocre, to say the least. Kamal Haasan Birthday: From Being the First Choice for Robot to Most Number of Filmfare Awards, Here Are Some Surprising Facts about the Actor.
However, his most ambitious film, the one that had the potential to be a landmark in Indian cinema, sadly, remains in the cans. Marudhanayagam, which was to be directed by Kamal, was a big-budget historical drama that was to be based on the life on the 18th Century Warrior, Muhammed Yusuf Khan aka Marudhanayagam Pillai.
The film was launched in 1997, with none other than the Queen of England, Elizabeth II, flagging the project in Chennai. Several popular actors of the era like the late Kannada star Vishnuvardhan, Bollywood actor the late Amrish Puri and Tamil stars like Sathyaraj, Nassar were involved in the cast. Even Amitabh Bachchan and Rajinikanth were approached for key cameos in the film. A French actress was to play the female lead, and her part involved nudity (which was revealed in a grainy trailer of the film that went viral a few years back).
Kamal Haasan had started shooting for the film, and some important sequences were canned. Marudhanayagam was considered to be the most expensive film to be made in India then at the budget of Rs 85 crore, which, unfortunately, also became the film's undoing. With the budget ballooning, a British company that was financing the film, backed off, prompting Kamal to put his own cash in the film. When that didn't help, he tried to arrange for more financiers, but to no avail. Marudhanayagam was indefinitely delayed but it was considered shelved.
Which is a travesty since a couple of trailers, using the scenes already shot for Marudhanayagam, came out that showed the amazing visuals of the film and its incredible set design, use of locales and action sequences. Not to mention, Kamal's intense body language in the lead role.
Here's one such trailer:
Here's a song that Illayaraja has composed for the film:
Recently, Kamal Haasan was asked about the film and if it would be getting made. Apparently, he still has not given up on his dream project, and is planning to reboot it. Only he would be involved in the creative process, and would let someone else take the lead role.
Marudhanayagam was hardly the first ambitious film of Kamal's that got shelved. Other notable inclusions are Marmayogi, Thalaivan Irukiraan, Sabash Naidu et al. Why, Kamal Haasan (along with Preity Zinta) was supposed to play the lead role in Shankar's Enthiran, with even the images of the actors in the film's first photoshoot going viral recently. But the movie that was launched in 2001 got postponed and was later made with Rajinikanth and Aishwarya Rai Bachchan.