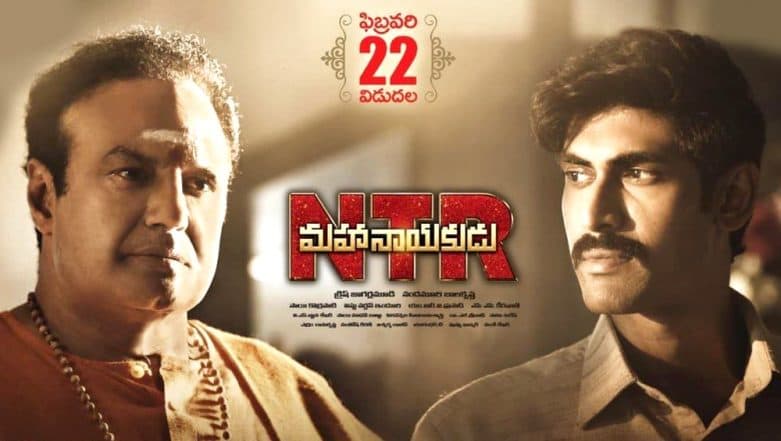 Director Krish's film N.T.R: Mahanayakudu is a political tale based on N. T. Rama Rao. Nandamuri Balakrishna essayed as N. T. Rama Rao whereas Rana Daggubati played the role of Nara Chandrababu Naidu. Be the fans or critics, all expected the film to be a well-crafted biographical drama. However, though the performance of the actors are being praised, the plot has not really impressed the critics. Last month N.T.R. Kathanayakudu was released, which was first movie in the two part series. The decision taken by the filmmaker to release in two series has not just backfired but even left the team upset.From NTR Mahanayakudu to Kodathi Samaksham Balan Vakkeel – List of South Indian Movies Releasing This Week.
Let's take a look at what the critics said about N.T.R: Mahanayakudu that released today:
Times of India – 2.5/5
As far as political biopics go, NTR:Mahanayakudu falls way short of expectations. The focus is clearly on parts the makers want to show and even while glorifying NTR, the focus is hardly on his governance or policies but more on the awfully stretched slugfest between NTR and Bhaskara Rao and him taking the fight to Delhi.
Telugu360 – 2.75/5
NTR Mahanayakudu is a decent political drama. Except highlighting Chandrababu Naidu as rescuer of TDP at that time, most of the scenes are true from history. And for people who have followed NTR's mentoric rise in politics – NTR is an emotion. Probably a political journey that will never be emulated.
The Hans India – 3/5
Krish depicted the emotional bond between NTR and Basavatharakam while telling this political story in 2 hours. A better and crisp part than the first one!
Mirchi9 – 2.75/5
Mahanayakudu is a propaganda film that fails in doing what it wants to do, as the narrative gives a clear indication that makers are undecided on what to do. There is a constant feeling of something missing that makes viewers disconnected eventually.