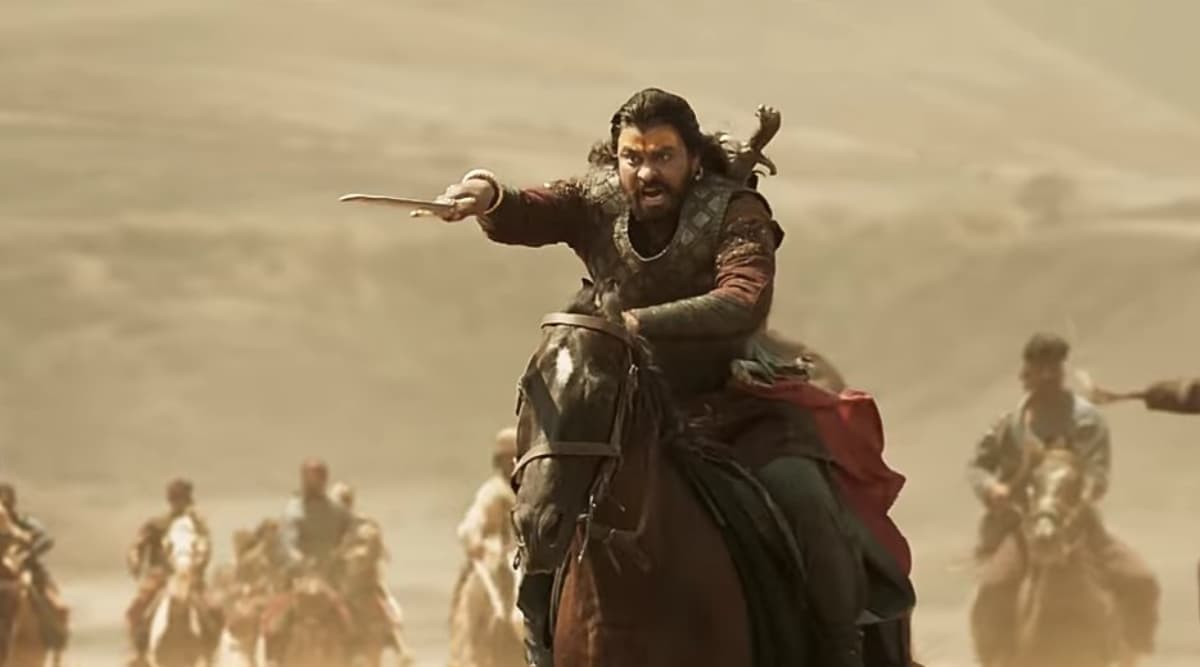 Usually, a common Indian's knowledge about our country's freedom struggle begins with the Sepoy Mutiny in 1857, with most of the action set in the Northern parts of India. We often overlook the heroes who fought the British even before Mangal Pandey laid down his life, more so from the South. On October 2, we will learn about a lesser learnt freedom fighter who fought valiantly against the oppressors from the West - Sye Raa Narasimha Reddy. Chiranjeevi plays the lead in the film, that is produced by his son Ram Charan. And as expected from a film headlined by a superstar, Sye Raa Narasimha Reddy is tailor-made to make Chiranjeevi be larger-than-life in every manner.  Sye Raa Narasimha Reddy: Confirmed! Anushka Shetty is a Part of Chiranjeevi's Historical Saga and her Addition Just Amps up Our Excitement.
The first half of Sye Raa Narasimha Reddy chronicles the hero's personal journey, his romantic dilemma and how benevolent he is as a ruler of his serf. And yes, he is also a huge pain in the back for the caricatured British officers, whose heavy tax-collections is strongly opposed by Reddy. When the British wreak havoc in his kingdom, the Narasimha in him is awakened and he goes on a vengeance mode.
The one thing that strikes you about Sye Raa Narasimha Reddy is its visual opulence. And of course Chiranjeevi's larger-than-life appearance. The production values are good, and the action scenes are well-done. But there is a very melodramatic approach that kinda turns you off. You also can't miss the Baahubali influence over the proceedings. While there is a high focus on. Chiranjeevi, quite obviously, Tamannaah and Amitabh Bachchan also manage to stand out in their brief appearances.
Overall, the first half is bombastic, and visually aesthetic dominated by Chiranjeevi's powerful act. Let's see if the second half gets better when Vijay Sethupathi arrives to help Reddy.