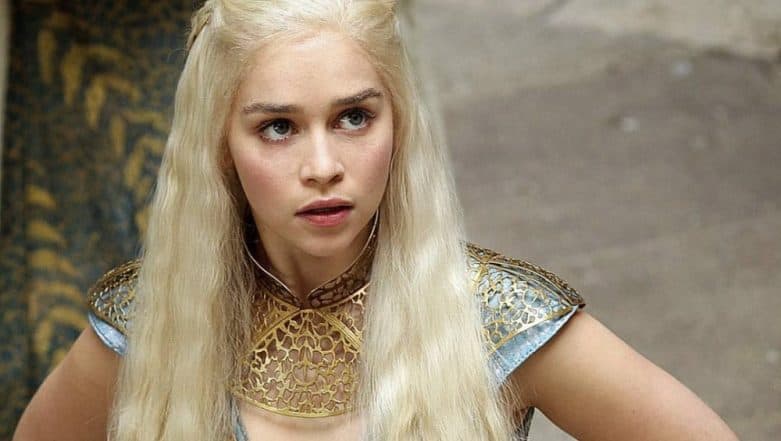 The finale of Game of Thrones is set to release in exactly one month. While fans are super excited for the fantasy drama series, the actors are rather emotional. On various occasions, actors from the show have expressed how shooting the finale has been no short of a sobfest for them as they will be bidding adieu to the show. Even Emilia Clarke, who plays Daenerys Targaryen on the show, had similar thoughts. In fact, she couldn't hold back her tears as she shot her final scene in the series.
Speaking to Harper's Bazaar, the actress revealed how she could only muster three words before breaking down on the sets. "I started to do a little speech, not because I'm a pretentious actor, but because every time we said goodbye to a character, David [Benioff] and Dan [Weiss], the showrunners would give us a gift and the crew would be around and everyone would stop and you'd sort of say a few words and it was really beautiful. I mean, I got three words in before I just completely broke down," she said.
Emilia Clarke on Instagram
Further speaking about how the champagne toast to have wrapped up the shooting turned into a celebration of sadness, Clarke said, "You just hold it in and you're holding it in and you're holding it in, and then I just burst into tears like a complete idiot. Then we cracked open the champagne, but it was then that I realized that alcohol is a depressant! So it was less a celebratory champagne, it was more kind of like, [pretends to sob] 'We did it! We got to the finish line!'" The show is set to release on April 14, 2019.