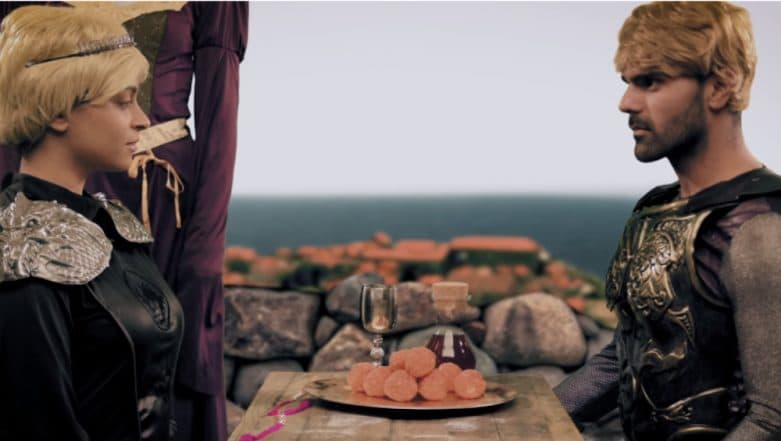 Lilly Singh is a blessing to the internet. And no, we are not even talking about the fact that she is about to get her own talk show because she is such a 'bawse'. We are talking about the basics here - one of her youtube videos. The internet sensation released a new video, If Game of Thrones Were Indian, and, well, the title is pretty self-explanatory. This won't be the first time Lilly aka iiSuperwomanii has made a spoof of the popular HBO series, but, boy, this one hits home hard. She mixes all the cliches of Indian culture with the elements of GoT and the output is a laugh riot. Game of Thrones 8: From Who Will Sit on Iron Throne and Who Will Die, 10 Predictions We Have About the Final Season.
For instance, when the desi Daenerys Targaryen goes out to buy ships for her fleets, she bargains like a true Indian woman. Dialogues like "I come here all the time, I'm a loyal customer" and "We go to the other shop" are thrown into the mix. Let us admit, we Indians love to bargain.
"I come to King's Landing with seven coins in my pocket," is another funny dig at desi parents in the video. Cersei ties a rakhi on Jaime's wrist with an illustrious lust on her face in this spoof. From Choli Ke Peeche to Aankh Marey: YouTube Star Lilly Singh Turns Her Favourite Bollywood Songs Into Motivational Rap Anthems – Watch Video.
Watch Lilly Singh's If Game of Thrones Were Indian Video Below:
The final season of Game of Thrones is set to premiere on April 14. The eighth season will have 8 episodes. We will finally get the answer, we all have been waiting for. Which dragon of the three can fly the fastest? Okay, fine. I might be the only one looking for that answer. But there are plenty of other things that will learn. Stay tuned to LatestLY for more updates on GoT.