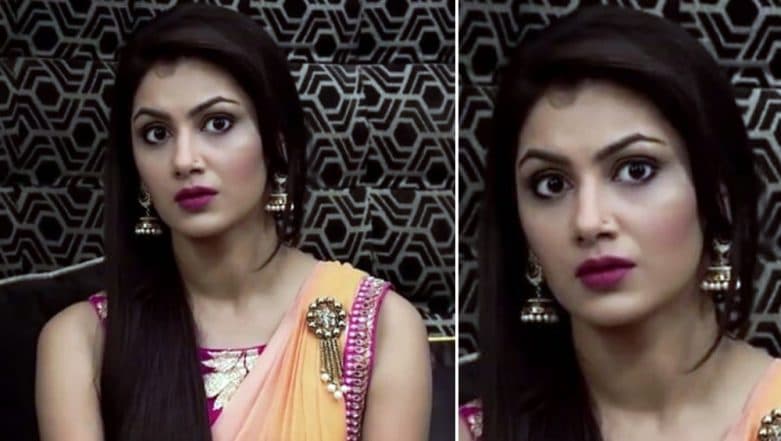 In yesterday's episode of Kumkum Bhagya, we saw Pragya (Sriti Jha) escapes from the goons and warns everyone that the CM's life is in danger. Tonight's episode starts with the CM's brother seeing Abhi (Shabir Ahluwalia) looking at one of his men aiming to shoot the CM. He asks his men to not shoot the CM. Abhi's family sees Prachi and ask her what went wrong with the lights. Prachi settles them down and tells them not to worry. Kumkum Bhagya June 18, 2019 Written Update Full Episode: Pragya Escapes the Goons, But Abhi's Life Is at Risk!
On the other hand, Abhi tells the CM that he thinks someone wanted to attack her. The CM's brother tells them that this is some mischief done by the opposition to stop the CM. The CM hears this and decides to continue with the event and give her speech. Meanwhile, Pragya is kidnapped by Rohit's men who tie her to a chair.
Abhi puts the CM in a room with CCTVs to ensure her safety. The CM's brother tells Pragya that because of the CCTVs, Pragya is the only one who can get close enough to the CM to kill her. The CM's brother asks his men to use Ranbir to find out where Prachi is. Ranbir points out Prachi to one of Rohit's men. Prachi is taken to meet Pragya. Kumkum Bhagya June 13, 2019 Written Update Full Episode: Abhi Forgives Rhea After He Remembers Pragya's Old Message About Raising Kids
Meanwhile, the CM tells her brother that she wants to meet her assistant Bharti. The CM's brother makes up excuses for her. When the CM calls up Bharti, in front of Abhi, they find the phone hidden in the room. The CM's brother worries they will find Bharti's dead body too. He makes up an excuse to send Abhi and the CM out of the room.
Disha meets Dadi and hugs her in tears, before leaving to do work. Prachi is taken to the room where Pragya is tied up. The goons force Pragya to kill the CM if they want to save her daughter.