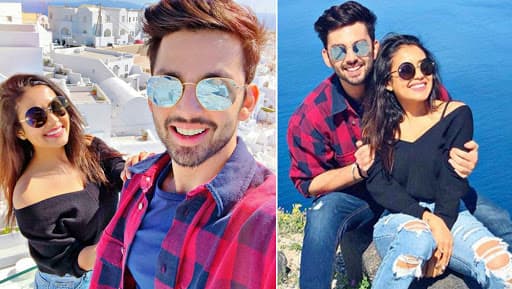 Bollywood's singing sensation Neha Kakkar has been pretty vocal about her personal life in the past few months. Well, she regrets it now. Yes, you read that right. Neha, whose personal life has been constantly under scrutiny ever since she went public with her breakup with actor Himansh Kohli, regrets the fact that she made her personal life public as she now realises that people can be negative towards you when you be too transparent. Recently, in an interview with Bombay Times, Neha opened up about her life post the split and how she regrets her decision of being transparent to her fans. Neha Kakkar Clears the Air Around her Breakup With Himansh Kohli, Says He Didn't Betray Her
Talking to the daily, Neha said, "I am a very emotional person. Whatever happened in my personal life in the last few months was very unhappy. I regret the fact that I made my personal life so public. It is during the bad times that you realise that people can be so negative towards you and that shocked me. Himansh did nothing to deserve all that (flak). He was nothing like that at all. Still he received so much hatred and negative comments on social media. I won't make the same mistake again. I will not make my personal life public."
Neha and Himansh, who had been keeping their relationship under wraps and denying the dating reports, confirmed their relationship on the national platform, Indian Idol 10. They opened up about their relationship in front of the entire nation and revealed that they have been together for four years now since Yaariyan happened. However, the two parted ways just three months after they made their relationship official on the show. Neha Kakkar Releases Her Version of 'Tera Ghata' Amidst Break-Up With Himansh Kohli – Watch Video
Post break up, Neha, who didn't take the break-up pretty well, shared emotional notes about the rough phase she's going through. In fact, the two unfollowed each other on Instagram. Apparently, the Bollywood singer also deleted most of her posts with Himansh on the photo video sharing app. Vulnerable Neha even broke down on the sets of Indian Idol 10 while shooting for an episode. However, Neha, who had admitted slipping into depression on social media, is now in a happy space and has left the past behind her.
Talking about the same, Neha further told the publication, "Thankfully, I have moved on from this bad relationship. I am really in a happy space now. I have realised that my family is more deserving than anybody else in my life. I am happy with whatever happened because that made me realise the importance of my family members. With this bad experience, I am not open to love again. As I said, I am happy to be single."
On the professional front, Himansh Kohli, who made his acting debut in Divya Khosla Kumar's 2014 directorial Yaariyan, was last seen in Keshhav Panneriy's Jeena Isi Ka Naam Hai. Meanwhile, Neha Kakkar is currently seen on Indian Idol 10 as one of the judges. How do like them as a jodi. Share your thoughts in the comment section below. Stay tuned to LatestLY for further updates.