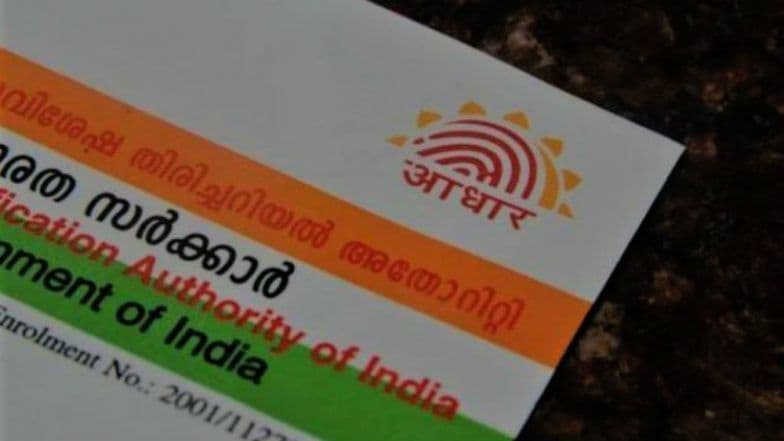 New Delhi, August 29: Tracking of Aadhaar cards fraudulently used in the Uttar Pradesh PDS scam had led to strong proof against the offenders as their biometrics have provided police with strong evidence of their involvement in siphoning funds, according to a Times of India report. UIDAI Introduces Virtual Identification Mechanism in Place of Aadhar Number to Strengthen People's Privacy
According to an India Today report, fake Aadhaar cards were used to steal tonnes of ration that was supposed to be distributed under the Public Distribution System (PDS). The owners of the ration shops under the PDS allegedly replaced the Aadhaar numbers of the beneficiaries with people whom they knew and several fraudulent Aadhaar cards were used to withdraw tonnes of the ration. Reportedly the state government came to know of this scam post receiving complaints from beneficiaries living in many districts of UP.
"The Aadhaar identities have nailed the guilty which would have been much more difficult in the case of registers and manipulated data entries as was the case earlier, "UIDAI CEO Ajay Bhushan Pandey. The UIDAI is set to advise states to take a few precautionary measures.