Mumbai, November 6: The Central Board of Indirect Taxes & Customs has published an ad in a leading newspaper appealing public to not use foreign origin firecrackers. The reason being, they endanger lives and harm the environment. The ad mentions that the possession and sale of firecrackers of foreign origin are illegal in India and punishable under the law. Diwali 2018: Not a Single Cracker Burst As Vrindavan Widows Show the Green Way to Celebrate.
In addition to this, the ad says that foreign crackers are detrimental to the environment, because they contain 'sulphur or sulphurate', which is hazardous in nature and can ignite spontaneously. The Central and State authorities are alert to prevent and detect such illegal firecrackers of foreign origin.
Check the newspaper ad here: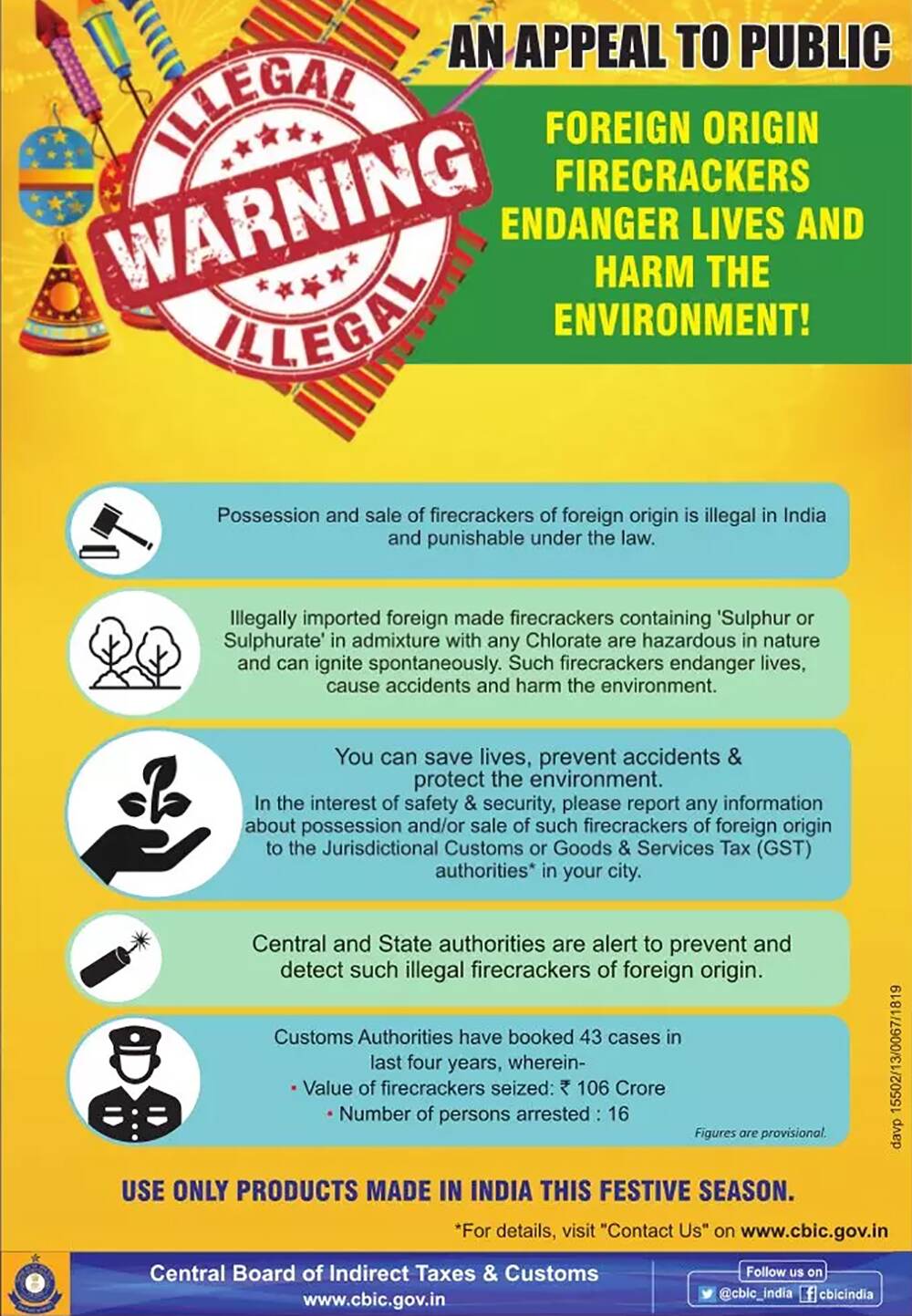 A week back, the Supreme Court gave its verdict on a plea seeking a ban on the manufacture and sale of firecrackers across India to curb the menace of air pollution. The bench comprising of Justices A K Sikri and Ashok Bhushan pronounced the judgement and said there will be no complete ban in firecrackers. The Apex Court allowed the sale of green (eco-friendly) crackers in the market. The burning of firecrackers during Diwali will be allowed from 8 PM to 10 PM. For Christmas and New Year, the timings will be from 11:45 PM to 12:45 AM.