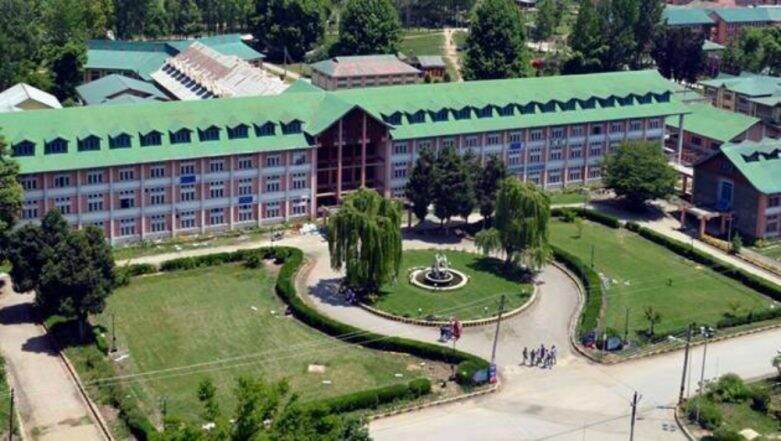 Srinagar, August 4: Following the escalating tension in Jammu and Kashmir post-Centre's decision to curtail Amarnath Yatra and deploy additional 35,000 security forces in the Valley, reports are coming that all Kashmir University examinations have been postponed. These exams were scheduled from August 5 to August 10, 2019.
According to the latest information, not only the Kashmir University examinations, but exam in other universities of the Valley - Islamic and Central - have been postponed too. This action can be viewed as a precautionary measure taken by the university authorities. 'Leave Kashmir' Advisory: Farooq Abdullah, Others Warn Modi Govt Not to Take Action That May Accelerate Tension in Valley
Apart from this, there are rumours that internet providers have received data barring orders and internet is not working in some areas of Kashmir. Even threat of curfew looms as the district administration has issued passes to some officials but hasn't confirmed reports of curfew.
Earlier, Opposition party leader - led by Farooq Abdullah - met in Srinagar on Sunday and conveyed that all the parties will unite to identity, autonomy and the special status of Jammu and Kashmir and Ladakh. He even opined that both the neighbour countries - India and Pakistan - should not take any step that may accelerate the tension between them.
Though later, Governor Satya Pal Malik stated later that tourists are his administration's responsibility and appealed the people no to panic to rumours. Malik even mentioned that there is no such of information regarding Article 35A or 370 tinkering and asked people to get it confirmed with him on this.