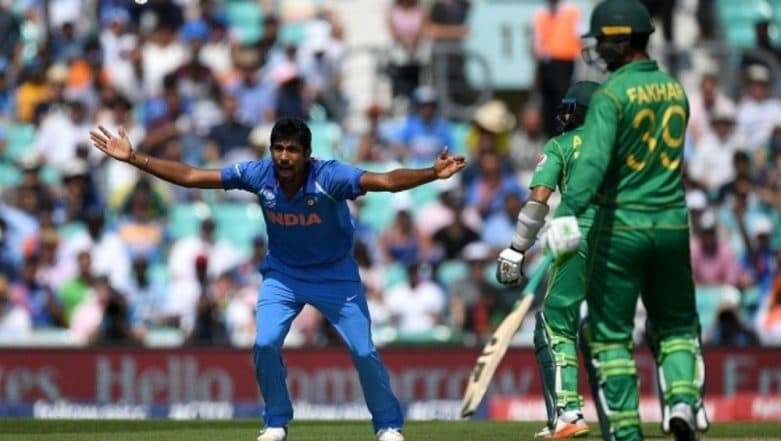 The BCCI today in the meeting refused to take a stand on the match between India and Pakistan that is scheduled to happen on June 16, 2019, at Manchester. The ICC Cricket World Cup tie between India and Pakistan has been opposed by many Indian cricketers including Sourav Ganguly and Harbhajan Singh. Now, the BCCI today wrote a letter to the ICC for severing cricketing ties with Pakistan in the wake of the Pulwama attacks which claimed the lives of 45 CRPF men on February 14, 2019. Javed Miandad vs Sourav Ganguly: Former Pakistan Captain Takes a Dig At Dada for Asking India to Boycott ICC Cricket World Cup 2019 Tie.
In the letter, the BCCI mentioned said that this letter is addressed after keeping in mind the dastardly attack that happened in Pulwama. The letter read, "In the view of the aforesaid terrorist attack, BCCI fears the safety and security of players and the match officials participating in the upcoming tournament. The BCCI further urged the ICC to sever ties with the country from where terror emanates. Check out the copy of the letter below:
BCCI writes to ICC regarding its concerns & commitments ahead of ICC events including World Cup. Concerns include security of Indian players, officials, fans. BCCI in its letter urges the cricketing community to sever ties with countries from where terror emanates. #PulwamaAttack pic.twitter.com/Wg2hepTrsk

— ANI (@ANI) February 22, 2019
Prior to this, COA Chief Vinod Rai had said that the BCCI will ask the cricketing nations to snap all ties with Pakistan. "We are expressing two concerns to the ICC. We will ask for more protection for players during the World Cup and we will tell cricketing nations to sever ties with any nation that is a terrorist hub," PTI quoted Rai as saying. Yuzvendra Chahal and Ravi Shastri have left it upon the BCCI to decide about the match between India and Pakistan.