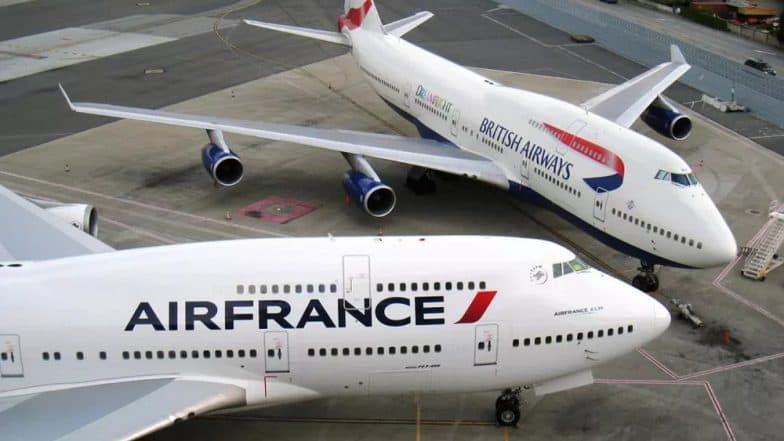 Tehran, May 8: A plane of Air France made an emergency landing in Iran on Wednesday. The Airbus A340, operating as flight number AF218 from Paris to Mumbai, landed in the city of Isfahan.
The aircraft was flown by the low-cost carrier Joon. In a statement, Joon said the plane landed out of precaution over a malfunctioning ventilation circuit, news agency AFP reported. Singapore Airlines' Delhi-Bound Flight Lands Safely at IGI Airport After Full Emergency Was Declared.
According to Iran's state-run IRNA news agency, local authorities are providing services to passengers, all of whom were in good health. It wasn't immediately clear when the flight would take off.