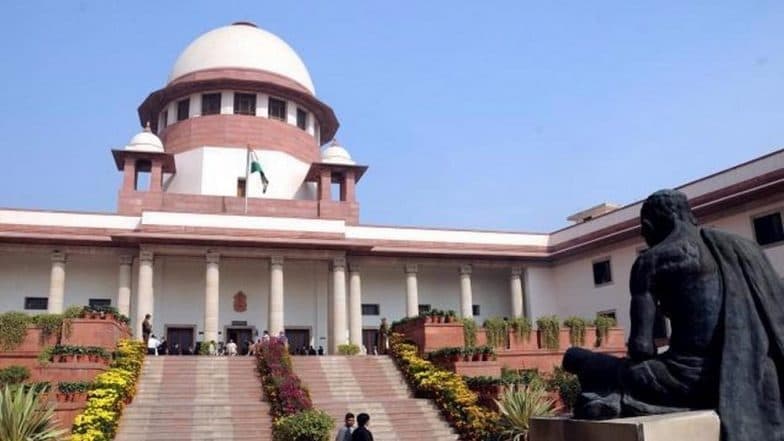 New Delhi, August 17: Six petitioners including former Air Vice Marshal Kapil Kak and Major General (retd) Ashok Mehta have moved the Supreme Court challenging the J&K Reorganisation Bill and the abrogation of Article 370. The fresh plea comes a day after the apex court refused urgent hearing to a plea filed by activist ML Sharma, calling his petition frivolous.
The bench headed by Chief Justice of India (CJI) Ranjan Gogoi reprimanded Sharma over his petition, questioning the rationale behind his plea. The court further stated that his plea was unmaintainable. Kashmir Inching Towards Normalcy, Administration Says 'Prepared For Haj Pilgrims Return From Tomorrow'
"What is this petition? This is simply not maintainable. What kind of petition is this," CJI Gogoi asked Sharma. "I read your petition for half an hour but could not understand what is this petition about," he further added.
Update by ANI:
Six petitioners, including former Air Vice Marshal Kapil Kak and Retired Major General Ashok Mehta, have moved the Supreme Court challenging the J&K Reorganisation Bill & the abrogation of Article 370. https://t.co/Sw7HI7YjZw

— ANI (@ANI) August 17, 2019
Although Sharma's petition was dismissed, sections of the legal fraternity said it should not be considered that the judicial opinion is prima facie in favour of the government's decision to revoke Article 370.
Senior advocate Prashant Bhushan had called Sharma a dubious litigator, claiming that he has a history of filing frivolous PILs in crucial cases, which eventually leads to the dismissal of plea by the apex court.
"This fellow ML Sharma has been fined several times for filing bogus PILs. He challenged the Rafale contract and was happy with the dismissal of his petition. Didn't file any review petition for reversing the judgement," Bhushan had said.
Article 370 was revoked by the Centre on August 5 via a presidential order. Critics of the move alleged it is "unconstitutional" as the J&K assembly, whose consent is prerequisite to abrogate the state's special status, was already suspended by the Governor.
Further, legal experts said the government should had tabled a constitutional amendment Bill and passed it with a two-third mandate. Since the Centre lacked numbers, they passed a presidential order which sets a precedent for future as well, critics said.