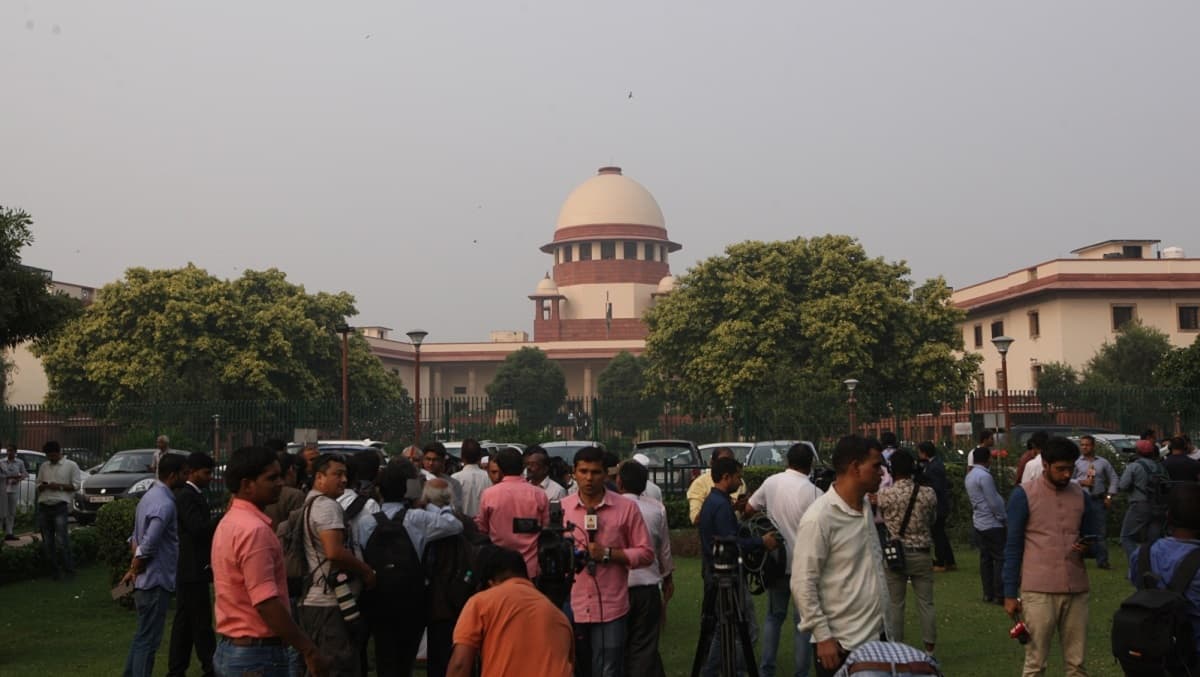 New Delhi, January 23: The sovereignty of Jammu and Kashmir was temporary and the most important thing is the integration of all states into the Union of India, the Centre told the Supreme Court on Thursday. A five-judge bench headed by Justice NV Ramana and comprising Justices SK Kaul, R Subhash Reddy, BR Gavai and Surya Kant was hearing the pleas challenging the revocation of Article 370 which granted special status to the erstwhile state of Jammu and Kashmir. Jammu And Kashmir Under Siege: Security Lockdown, Communication Blackout And UT Status Leave Kashmiris With No Autonomy.
"In the Prem Nath Kaul judgement of 1959, these were the specific words used: 'On 25.10.1947, the Maharaja signed an Instrument of Accession with India which had then become an independent Dominion'," Attorney General KK Venugopal, appearing for the Centre, said. He also mentioned an excerpt from VP Menon's book 'Integration of the Indian States' (1956) to highlight the discord between Pakistan and the Maharaja. NSA Ajit Doval on Article 370 Repeal: Majority of Kashmir Supporting Move, 92.5% of J&K Freed of Restrictions.
"The purpose for this story of integration of the Indian states is to show the consolidation of the country. I want to show that the sovereignty of J&K was indeed temporary. We are a Union of States," Venugopal said. His response came a day after a council of the Jammu and Kashmir Bar Association, challenging the scrapping of Article 370, argued that Kashmir had only acceded and it was not merged into the Dominion of India.
Venugopal also said that Pakistan-sponsored separatists were creating havoc in Kashmir. "The Maharaja had entered into a Standstill Agreement with Pakistan and Pakistan had in fact violated this. Truckloads of tribesmen trained in combat were sent by Pakistan to overtake the state. Maharaja had asked for the aid of India due to the insurgents present in the state. There were criminal activities taking place and records even suggest that these separatists trained by Pakistan had been specially sent to create havoc," he said.