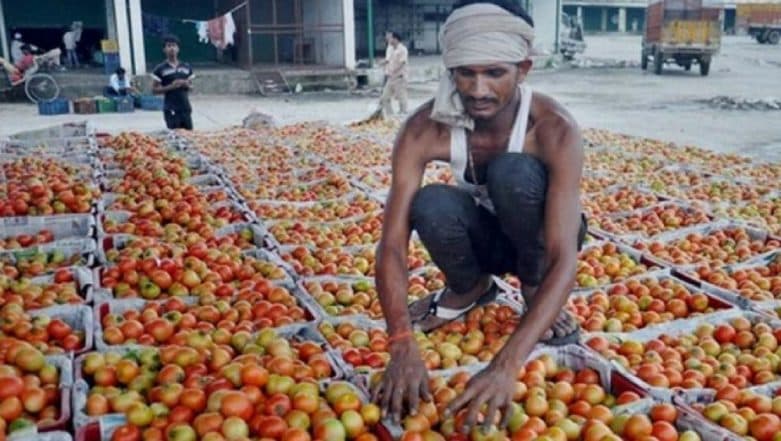 New Delhi, September 12: Inflation based on consumer price index (CPI) or the retail inflation rose to 3.21 percent in August compared to 3.15 in July because of high food prices, data released by Government of India showed on Thursday, September 12, 2019. Consumer inflation- determined by CPI- measures the change in prices of consumer goods. Economic Slowdown 2019: 40,000 Diamond Workers in Gujarat Go Jobless, 250 Diamond Units Shut in 1 Year.
The figure stood at 3.69 percent in August last year. Consumer Inflation at 3.21 percent is much below the RBI's (Reserve Bank of India's) medium-term target of 4 percent. Retail inflation is an important data point, keenly watched by the RBI while deciding its monetary policy. Economic Crisis in India: Congress All Set to Take on Narendra Modi Govt, Plans Massive Agitation Across Country From October 15.
Check ANI Tweet:
Government of India: Index of Industrial Production (IIP) for the month of July 2019 stands at 131.1, 4.3% higher compared to the level in the month of July 2018. https://t.co/HynoQN9ypp

— ANI (@ANI) September 12, 2019
Meanwhile, India's Index of Industrial Production (IIP) for July 2019 stood at 131.1, 4.3 percent higher against 2 percent in June. The country's industrial output stood at 6.5 percent in the same period last year.
According to data, thirteen out of twenty-three industry groups in the manufacturing sector showed positive growth in July 2019 as compared to the same period in the previous year.