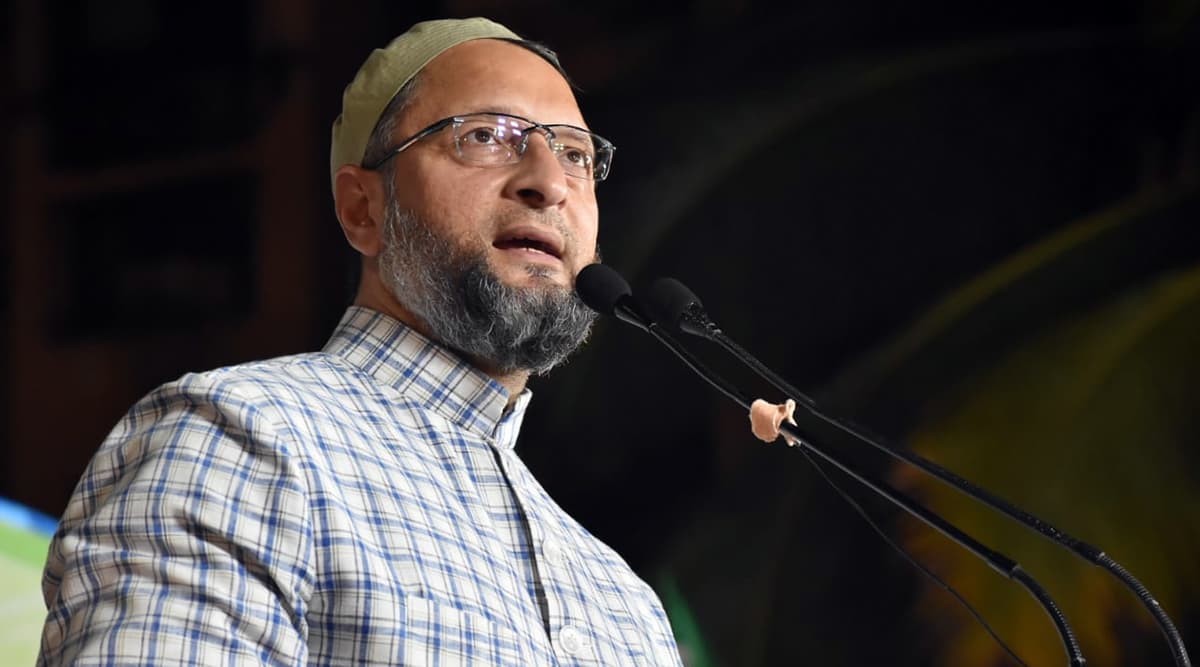 Bhopal, November 11: Two different complaints were lodged against All India Majlis-e-Ittehadul Muslimeen (AIMIM) president Asaduddin Owaisi on Monday in Madhya Pradesh for his statement over Ayodhya verdict. One of the complaints filed by advocate Pawan Kumar Yadav in Bhopal. In his complaint, he accused Owaisi of giving inciting statement on the Supreme Court's Judgment in the Ram Janmabhoomi-Babri Masjid dispute Case. He sought registration of an FIR against him on the charges of sedition. Ayodhya Verdict: Asaduddin Owaisi Flays Congress For Showing 'Deceit' And 'Hypocrisy'.
Meanwhile, an advocate Sunil Verma filed a petition at a court in Indore against the AIMIM chief. In his petition, he demanded that Owaisi should be prosecuted under IPC sections 153-A (promoting enmity between different groups on grounds of religion) and Section 295-A (deliberate and malicious acts, intended to outrage religious feelings) and relevant provisions of the IT Act. Ayodhya Verdict Highlights: Key Points From Supreme Court Judgment on Ram Janmabhoomi-Babri Masjid Title Dispute.
Reacting to Verma's petition, Judicial Magistrate First Class (JMFC) AK Gupta ordered Juni Indore police station to inquire into the complaint against the AIMIM chief and present a report by November 20. Verma told reporters that Owaisi had insulted the apex court by making "objectionable" comments on the verdict and had also tried to hurt religious sentiments.
On Saturday, the five-judge Constitution bench of the Supreme Court handed over the disputed land in Ayodhya to Ram Janmabhoomi Nyas for the construction of the Ram Temple. The top court also directed the government to allocate five-acre land in Ayodhya for the construction of a mosque.
While expressing dissatisfaction over the judgment, Owaisi said, "I am not satisfied with the verdict. We have full faith in the Constitution. We were fighting for our legal rights. We do not need five-acre land as a donation." The AIMIM chief had also hit out the Congress after the grand old party welcomed the Supreme Court's verdict in Ayodhya land dispute case. Owaisi blamed Congress for the entire dispute.
(With agency inputs)