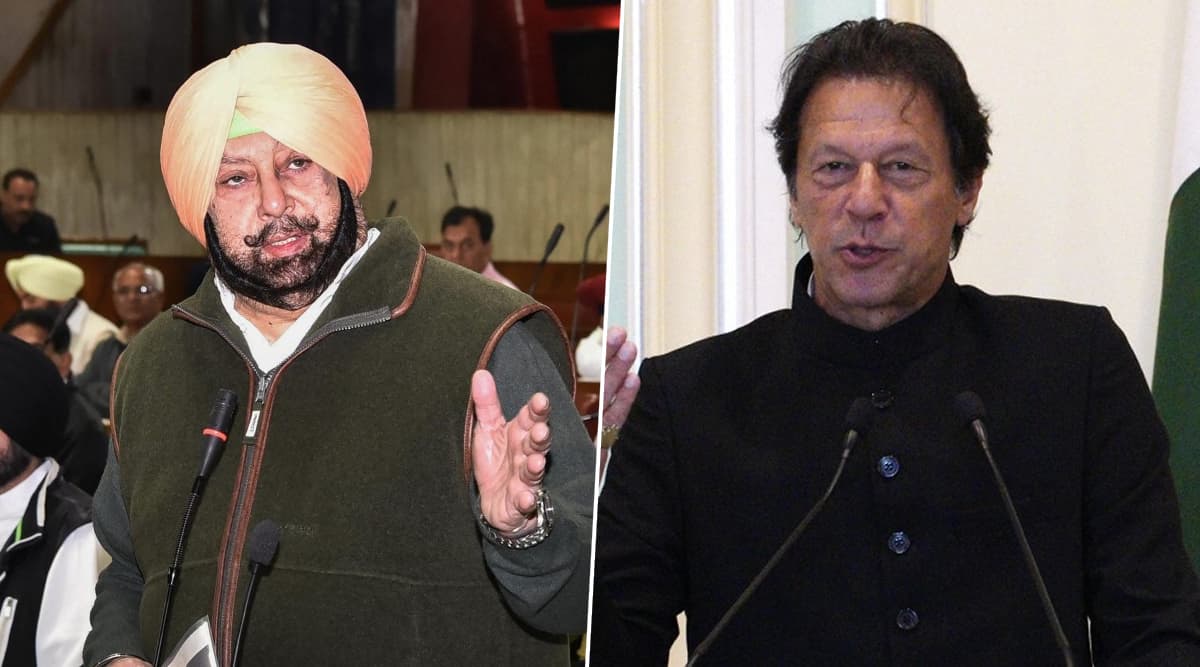 Amritsar, November 11: Punjab Chief Minister Captain Amarinder Singh on Saturday shared a five-minute bus ride with Pakistani Prime Minister Imran Khan during his visit Darbar Sahib Gurudwara in Kartarpur. The video of the bus ride has surfaced on social media. During their journey, both the leaders shared talks about their family ties. Singh revealed that Khan's uncle played cricket for Patiala and India before the partition of 1947 under his father's captaincy. Kartarpur Corridor Inaugurated: Dos and Don'ts for Pilgrims Travelling to Darbar Sahib Gurudwara Darbar Sahib in Pakistan.
The Pakistan PM's uncle Jahangir Khan had played for Patiala, along with Mohd Nisar, Lala Amarnath, fast bowler Amar Singh and the two Ali batsmen - Wazir Ali and Amir Ali. Khan played under father of Punjab CM Yadavinder Singh's captaincy between 1934 and 35.
Video of Captain Amarinder and Imran Khan during The Bus Ride:
Official statement from the Punjab Chief Minister's Office, "These seven players were part of the team captained by Captain Amarinder''s father, Maharaja Yadvinder Singh (the ruler of the erstwhile Patiala state) in 1934-35, for India and for Patiala - a fascinating bit of information that Imran enjoyed hearing from the Chief Minister."
Singh visited Darbar Sahib Gurudwara as part of the first batch of 562 pilgrims that was flagged off by Prime Minister Narendra Modi on November 9. Former Prime Minister Manmohan Singh, Congress leader Navjot Singh Sidhu and Bharatiya Janata Party (BJP) MP Sunny Deol were also part of the 'jatha'.
Yesterday, another video surfaced, in which Khan referred to Sidhu as "Hamara Sidhu",  while inquiring about his arrival at the Kartarpur corridor opening ceremony. The corridor which connects Dera Baba Nanak shrine in Punjab's Gurdaspur to Gurdwara Darbar Sahib in Pakistan, was inaugurated on Saturday both by Pakistan and India days ahead of the 550th birth anniversary of Guru Nanak Dev.