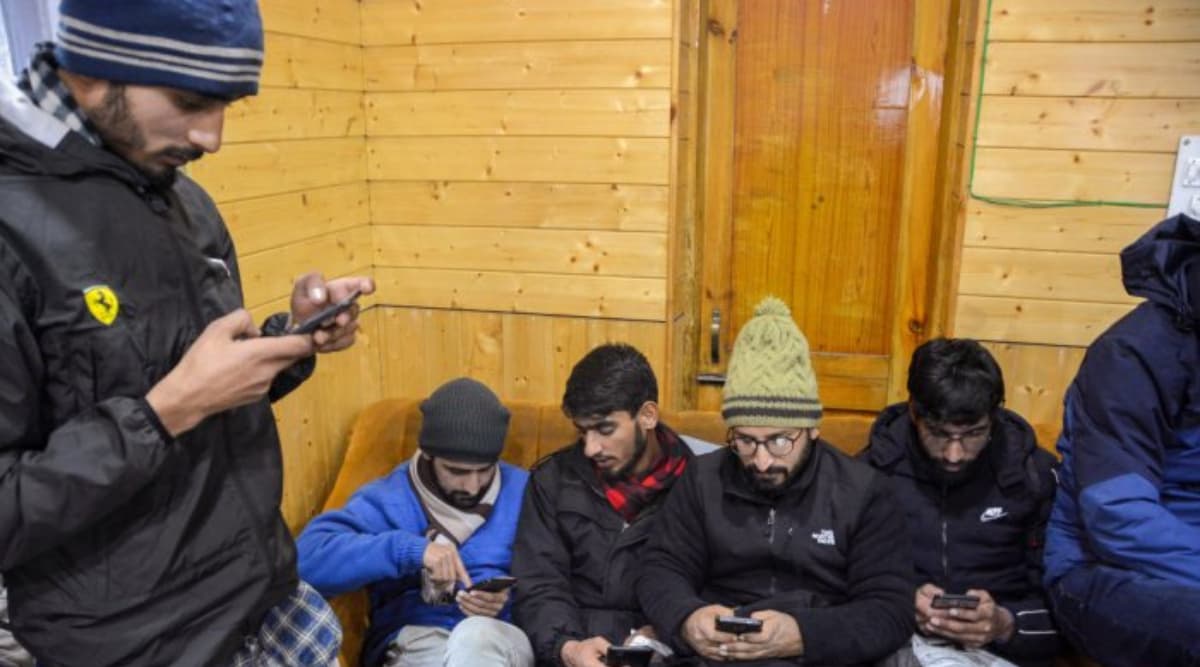 Srinagar, January 25: A day after Union Home Ministry restored the 2G mobile internet services on postpaid as well as prepaid phones in Valley, video-streaming websites such as Netflix, Amazon and Hotstar emerged to be the most surprising entry in the whitelist enlisted in the HMO notification. However, social media remains blacklisted.
According to the notification issued by the Union Home Ministry, the prepaid and post mobile users in Jammu and Kashmir would be able to access video-streaming websites such as Netflix, Amazon and Hotstar, apart from 297 other websites. However, the workability of these websites on 2G services remains skeptical. Jammu And Kashmir: 2G Internet Services To Be Restored on Mobile Phones in Valley, Social Media Sites Remain Banned.
As per the government circular, the order is effective until 31 January and the list of social networking websites -- Facebook, Twitter and Youtube -- have been classified as blacklisted. Apart from this, websites of political parties -- BJP, National Conference, Peoples Democratic Party and the Congress -- remain blacklisted. Making it clear about the limitation of websites, the HMO notification said, "Access shall be limited only to the whitelisted sites and not to any social media applications allowing peer to peer communications and Virtual Private Network applications."
Looking at the whitelisted websites, several classifications have been made and also, people have been informed that only those whose credentials have been verified according to the norms followed for postpaid connections will be allowed the access to 2G internet services. The notification further makes it clear that 85 sites categorised as 'utilities', 60 'news' websites, over 45 'education' sites, 14 'banking' sites, 12 'search engine' websites, 19 'travel' sites, 18 'entertainment' websites and four 'mail' websites — Yahoo, Outlook, Gmail and Rediff.
The curb on internet services from Jammu and Kashmir were uplifted five months after they were imposed by the Centre post Article 370 abrogation on August 5, 2019. It is to be known that the upliftment of curb in internet access was done days after Supreme Court slammed the Centre, referring to "Access to Internet" as fundamental right.