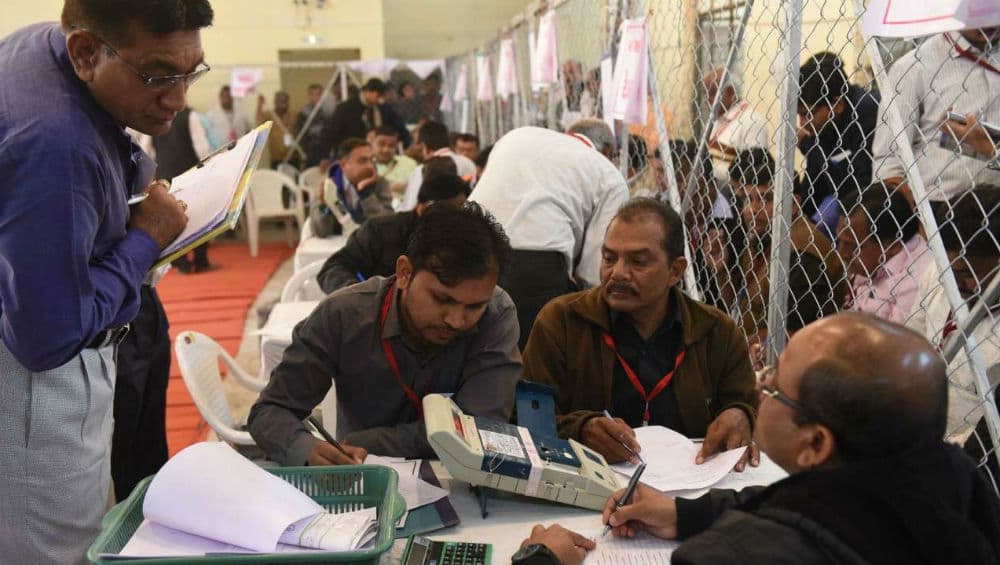 Mumbai, January 8: Results of the zilla parishad elections in Maharashtra are being declared today by the State Election Commission (SEC). The counting of votes begun at 10 am, and the early trends and outcome from several seats were declared. The zilla parishads were contested across six districts - Akola, Nandurbar, Dhule, Washim, Palghar and Nagpur. In some of the regions, the state-ruling alliance of Maha Vikas Aghadi was kept intact to take on the BJP. Catch Live Updates of Maharashtra ZP Election Results 2020.
In Dhule and Nandurbar, a total of 56 seats were contested in the ZP polls held on Tuesday. In Vidarbha region's Nagpur and Akola, a total of 58 and 53 seats were up for grabs, followed by 57 and 52 in Palghar and Washim districts, respectively.
Watch Live Streaming of Maharashtra Zilla Parishad Election Results 2020 on TV9 Marathi
The elections comes less than three months after the Maharashtra assembly polls and less than two months after the formation of Maha Vikas Aghadi government in the state. The unprecedented coalition, formed with the coming together of ideological foes Shiv Sena and the Congress, with the NCP acting as the bridge, ended up unseating the incumbent Bharatiya Janata Party (BJP). A victory for either side in the rural body polls may end up reflecting the people's sentiment towards the nascent government.