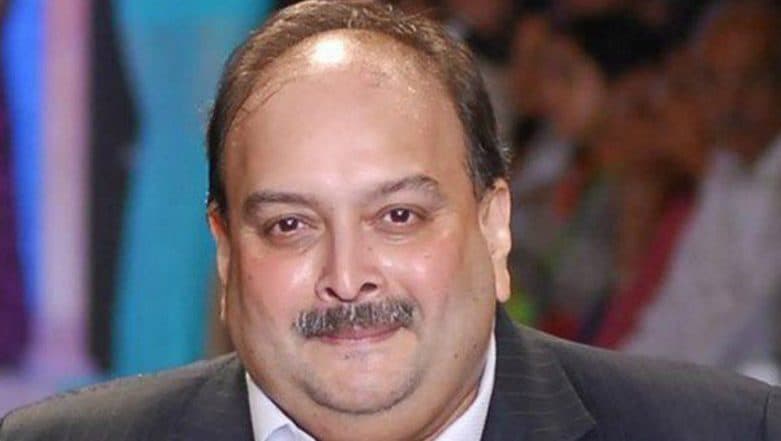 New Delhi, January 21: Fugitive diamantaire Mehul Choksi, who fled to Antigua, surrendered his Indian citizenship and handed over his passport to Antiguan authorities on Monday ahead of the extradition treaty hearing.  If reports are to be believed, this step is seen as part of his strategy to stall the hearing proceedings. Choksi is at present based in the Caribbean nation of Antigua and India has sought his extradition from that country. Last year, after reports surfaced that Choksi may have taken refuge in Antigua, the Citizenship by Investment Unit (CIU) of Antigua & Barbuda confirmed that diamond trader was granted citizenship in November 2017. Mehul Choksi's Properties Are Money Laundering Assets: PMLA Authority. 
India has been trying to bring back Choksi from Antigua under the provision of a law of the island nation that provides for extradition of a fugitive to a designated Commonwealth country. Choksi faces various charges in India in connection with the USD 2 billion Punjab National bank. Mehul Choksi Given 'Police Clearance Certificate' As No Criminal Antecedents Were Found Against Him: Mumbai Police.
On 3rd August 2018, an India team led by a senior official from the Ministry of External Affairs (MEA) 3 handed over a request to Antigua for the extradition of Choksi who obtained citizenship of the island nation. "We have been told that they (Antiguan authorities) are examining the (extradition) request," MEA Spokesperson Raveesh Kumar said, responding to a volley of questions on the issue during a media briefing. Mehul Choksi Follows Vijay Mallya's Footsteps, Complains of 'Poor Jail Conditions' in India.
Following a complaint by the PNB that Choksi and designer diamond jewellery businessman Nirav Modi allegedly cheated the nationalised bank to the tune of Rs 12,000 crore, both of them are being investigated by the ED and other agencies after the bank fraud. The CBI and the ED have registered two FIRs each to probe the case. Both Choksi and Modi left the country before criminal cases were lodged against them.
The ED, a central probe agency under the union finance ministry, is investigating if the allegedly defrauded bank funds were laundered and proceeds of crime were subsequently used by the accused to create illegal assets and black money.