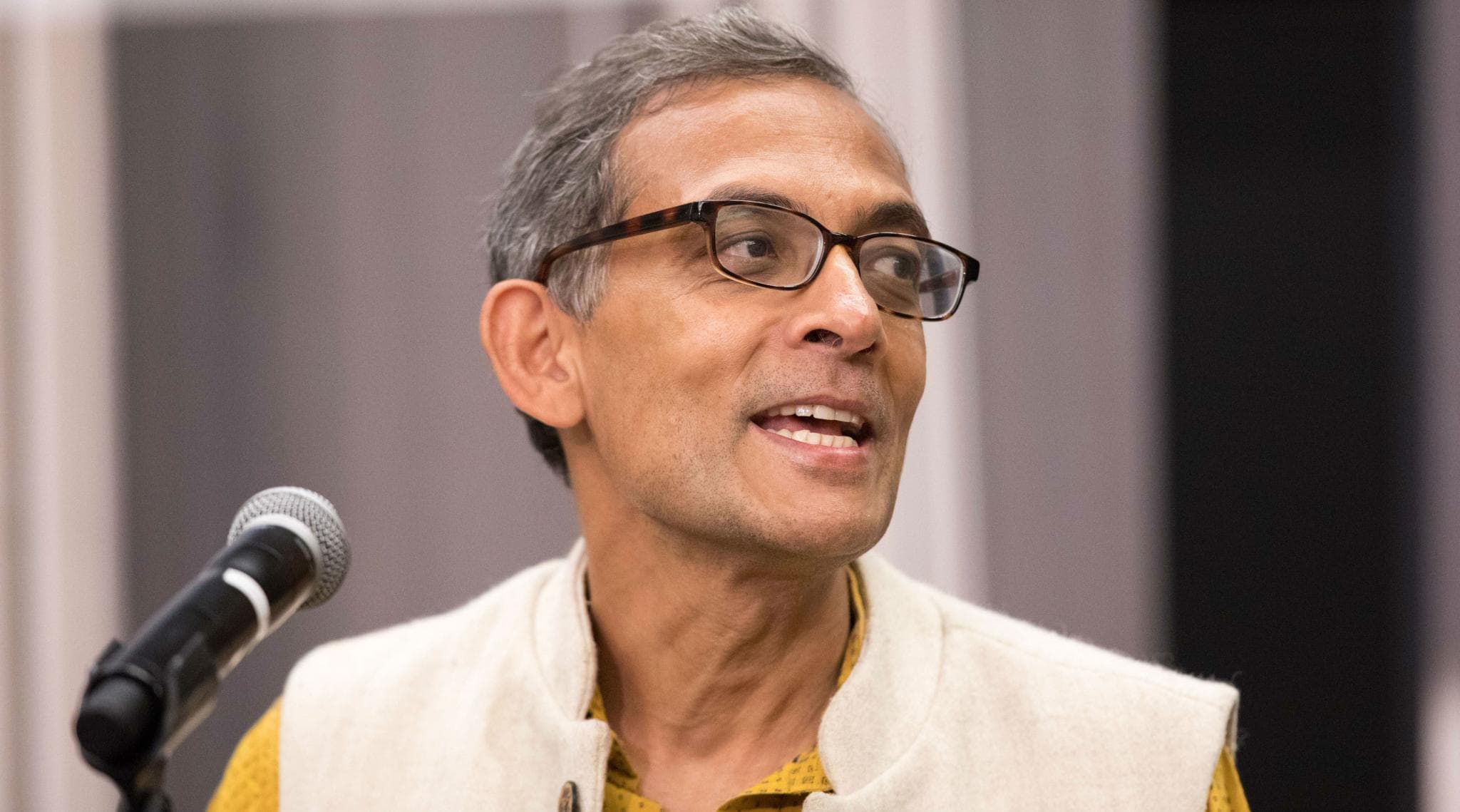 New Delhi, October 16: The massive write-offs of upto Rs 76,000 crore by the State Bank of India (SBI) last month has exposed "only tip of the iceberg", said Abhijit Banerjee, the winner of Nobel Prize 2019 for Economic Sciences. The Indo-American economist said India stares at a "major banking crisis" if immediate steps are not enacted to address the lenders' situation. Anantkumar Hegde Stokes Row, Says Nobel Laureate Abhijit Banerjee Wanted to Raise Taxes in India Via 'Pappu'.
Banerjee said the situation in public sector banks has worsened over the past several years due to faulty decisions, inefficient leadership and glaring loopholes. A way-out, from here, is to privatise the struggling lenders at the earliest.
By selling off the loss-incurring public banks, the government would not only lighten the administrative burden on its shoulders, but also allow fresh capital to be infused into these banks.
"Hopefully, these (ailing) banks still have a branch network and some good people, so they will be saleable. If they are saleable, sell them before you discover more problems. Let somebody else deal with them because the government does not have the bandwidth to do that," Banerjee told News 18, a couple of days after winning the Nobel award for his research on global poverty alleviation.
The SBI, while disclosing information under the Right to Information (RTI) Act, said it has written bad loans of 220 defaulters who owed more than Rs 100 crore each. The cumulative amount of write-offs reached to Rs 76,600 crore.
Apart from the SBI write-offs, Banerjee also spoke on the PMC Bank crisis, saying that such co-operative lenders have shown a pattern of hiding their fiscal weakness right till the point where the lid is blown off. The concealment of actual information by the banks reflect the "deep and broad problem" affecting the Indian banking sector, he said.