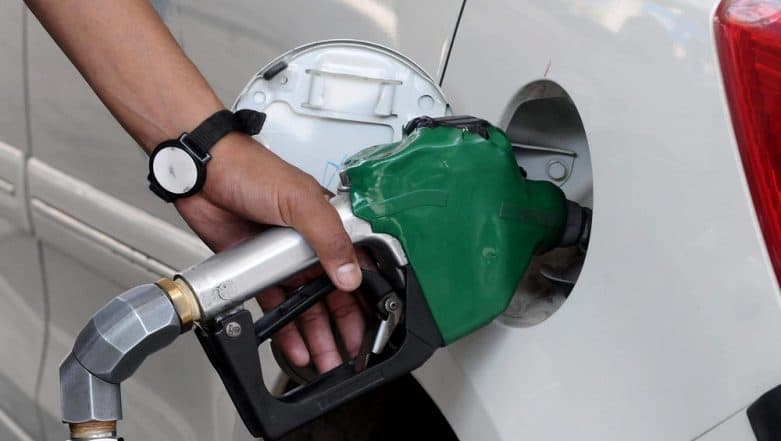 Mumbai, January 12: The rise in fuel prices continued on the third consecutive day of the week. Though the rate of petrol saw a dip in December last year, reaching below the Rs 70 mark, now are surging again towards Rs 80 per litre.
The price of petrol saw a rise of 19 paise in three metros – Delhi, Mumbai and Kolkata, while for Chennai the surge was of 20 paise per litre. The price of petrol in Delhi, Mumbai and Kolkata reached Rs 69.26, Rs 74.91 and Rs 71.39 per litre respectively. However, in Chennai, it reached to Rs 71.87 per litre. '28% GST + VAT' if Petrol, Diesel Brought Under Goods & Services Tax Regime: Report.
The diesel rate was also hiked in major metros across the country. For Delhi and Kolkata, the hike was 29 paise, while for Mumbai and Chennai, the rate of diesel was increased by 31 paise. Due to this, the price for diesel in Delhi and Kolkata reached Rs 63.10 and Rs 64.87 per litre. However, for Mumbai and Chennai, the diesel is sold at Rs 66.04 and Rs 66.62 per litre respectively.
The continuous dip and rise in the price of petrol and diesel are taking place since October, 2018, after Union Finance Minister Arun Jaitley announced a reduction of Rs 2.50 per litre on both petrol and diesel prices. He had requested the state governments too to reduce the fuel prices.