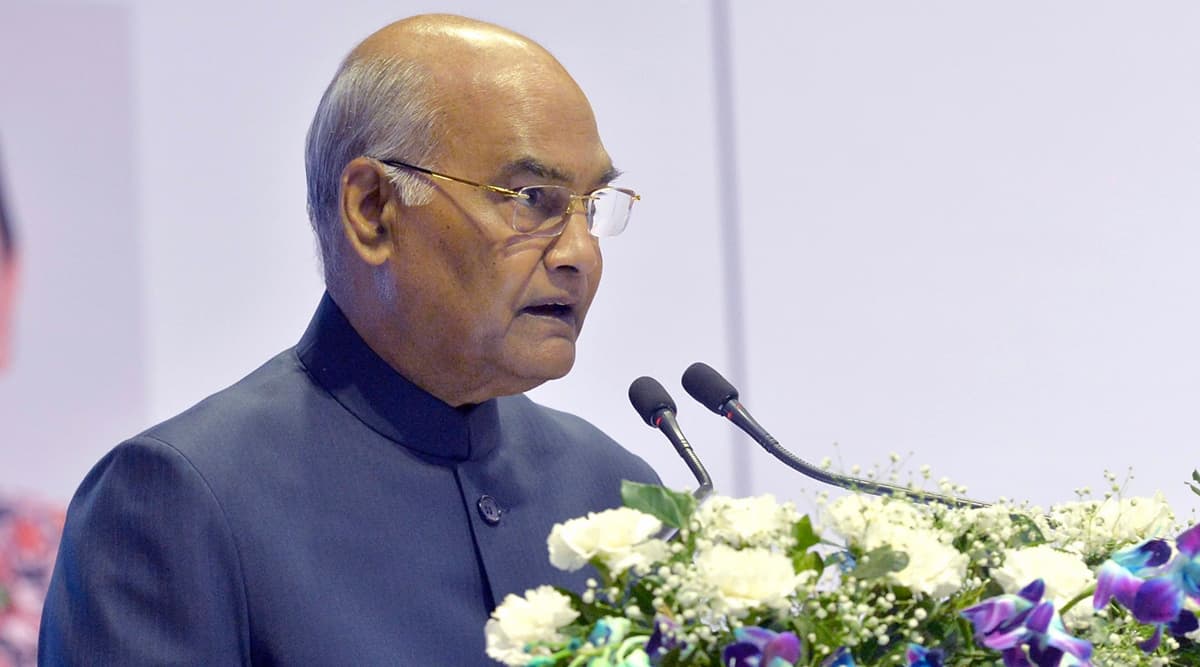 New Delhi, December 6: President of India Ram Nath Kovind said that those convicted under POCSO Act, should not be allowed to file mercy petition. The President made the comment while he was speaking at an event in Sirohi, Rajasthan. The comment by the President of India comes at a time when the clamour over death penalty has grown following cases of heinous rape and murder reported from across the country. Hyderabad Vet Rape and Muder Case: 'Extremely Happy, Justice Served', Says Nirbhaya's Mother After Accused Killed in Telangana Police Encounter.
The President said that women safety is a serious issue and emphasised that minors and children need to be protected at any cost. The President also said that the Parliament should review mercy petitions instead of the current practice that sends it to the President. Hyderabad Vet Rape-Murder Case: Nirbhaya's Mother Calls Shamshabad Incident 'Barbaric', Lauds Delhi Govt's Recommendation to Reject Accused's Mercy Petition in 2012 Delhi Rape Case.
Read the Tweet Below
President Ram Nath Kovind at an event in Sirohi, Rajasthan: Women safety is a serious issue. Rape convicts under POCSO Act should not have right to file mercy petition. Parliament should review mercy petitions. pic.twitter.com/sUiydWKwHI

— ANI (@ANI) December 6, 2019
The President's remark comes even as the mercy petition of one of the convicts in the 2012 Delhi 'Nirbhaya' rape and murder case was sent by the MHA to President Ram Nath Kovind. The MHA sent the mercy petition of Nirbhaya case convict Vinay Sharma and requested the President to reject the plea, said reports. Recently, the Delhi government requested Home Ministry to reject the mercy petition of the 23-year-old Vinay Sharma. Hyderabad Vet Rape And Murder: All Four Accused Killed in Encounter With Telangana Police.
Meanwhile, parents of Nirbhaya moved the President's office seeking rejection of the mercy petition filed by the convict Vinay Sharma. The letter states that the mercy petition is a deliberate attempt to avoid the execution of the death sentence and hamper the dissemination of justice.