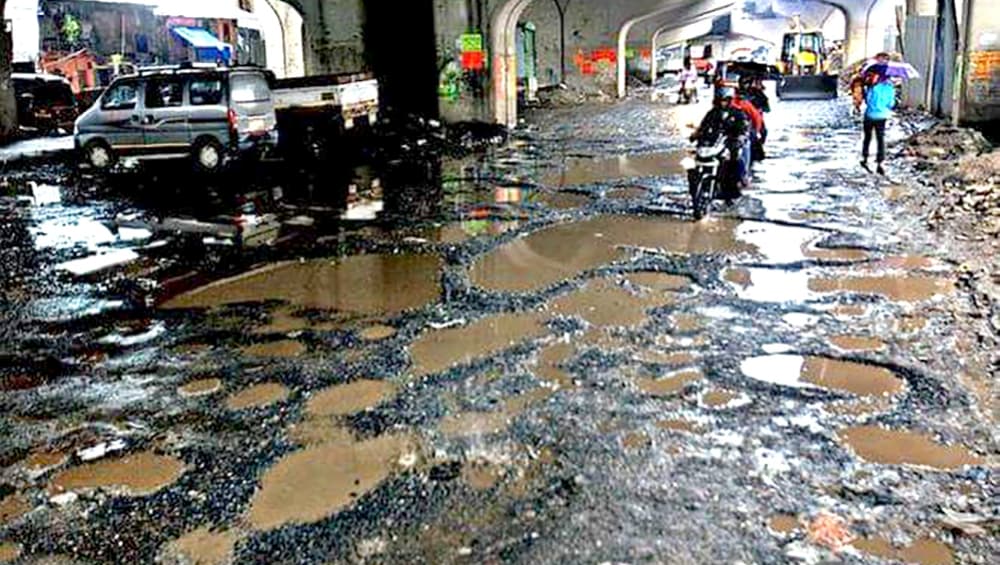 Mumbai, November 7: Today ends the seven-day #Potholechallenge2019 which was started by Brihanmumbai Municipal Corporation (BMC) to ensure pothole-free roads across the city. According to a Times of India report, till Wednesday, the civic body had received 1,670 complaints, out of which 1,155 (70 percent) were resolved. #PotholeChallenge2019: BMC to Gift Rs 500 if Pothole Remains Unfixed For 24 Hours After Complaint, Know How to Win Prize Money.
After the challenge ends today, four officers from the traffic department will call up the complainants to check if they have been satisfied with the work.
As part of the #PotholeChallenge2019, residents of Mumbai were asked to inform the BMC about potholes on roads in their areas. Incase, the civic body failed to fix the potholes in 24 hours, the informer would get Rs 500. Mumbaikars were asked to report about the pothole on their #FixItApp.
The terms and condition laid down by BMC involved, potholes should be three or more inches deep and at least 1 foot across, on a BMC-controlled road. The prize money for a particular pothole will be given to the person who reported the pothole first. One person could complain about two potholes.
Every year after the monsoon, the situation of the roads gets worse, with potholes in every nook and corner. Potholes have always been a major cause of accidents on the roads. According to a BMC data revealed earlier this year, more than Rs 100 crore was spent in filling potholes between 2013 and 2019 (till July 31).