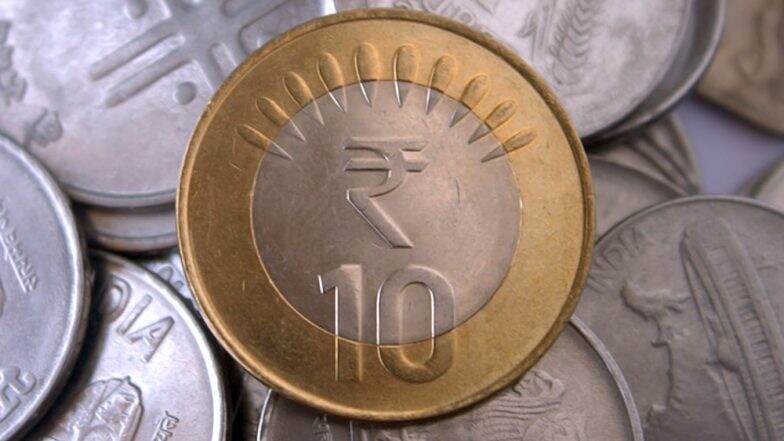 New Delhi, February 12: While a section of people refuse to accept Rs 10 coins terming them to be fake, Reserve Bank of India (RBI), India's central bank, has requested people to continue to accept these coins as a legal tender in all their transactions without any hesitation. Amid reluctance by certain traders to accept the coins, the RBI said all the 14 designs of Rs 10 coin are valid and legal tender for transactions. "So far the Reserve Bank has issued Rs 10 coins in 14 designs and the public has been informed of their distinctive features through Press Releases. All these coins are legal tender and can be accepted for transactions", the RBI said.  Rs 10 Coin Not Fake!! RBI Clarifies All Ten Rupee Coins With 10,15 Radiating Lines Are Valid. 
A total of 14 types of Rs 10 coins have been minted so far. The RBI has also asked banks to accept coins for transactions and exchange at all their branches. Reports inform that  the oldest Rs 10 coin was issued on March 26, 2009 while the most recent one was released on June 29, 2017. The Rs 10 coin carries the portrait of Shrimad Rajchandra in the centre. The coin was minted to commemorate the 150th birth anniversary of Shrimad Rajchandra.
Watch Video: Take a look at the 14 types of Rs 10 Coins
The RBI said it has come to the notice that in certain places there is reluctance on part of traders and people to accept Rs 10 coins due to suspicion about their genuineness. "It has come to the notice of the Reserve Bank that in certain places there is reluctance on the part of traders and members of the public to accept Rs 10 coins due to suspicion about their genuineness," the RBI said while reiterating the legal tender status of coins of different designs.  Rs 20 Coin to be Released? Finance Ministry Holds Meeting to Finalise Prototypes of 'New Series'. 
The Reserve Bank said these coins have distinctive features to reflect various themes of economic, social and cultural values and are introduced from time to time. The Central Bank further added saying that the coins have longer life, coins of different designs and shapes circulate in the market at the same time.
Currently, coins in denominations of 10 paise, 20 paise, 25 paise, 50 paise, one rupee, two rupees and five rupees are being used in India. Coins upto 50 paise are called 'small coins' and coins of Rupee one and above are called 'Rupee Coins'. Coins can be issued up to the denomination of Rs.1000 as per the Coinage Act, 1906.