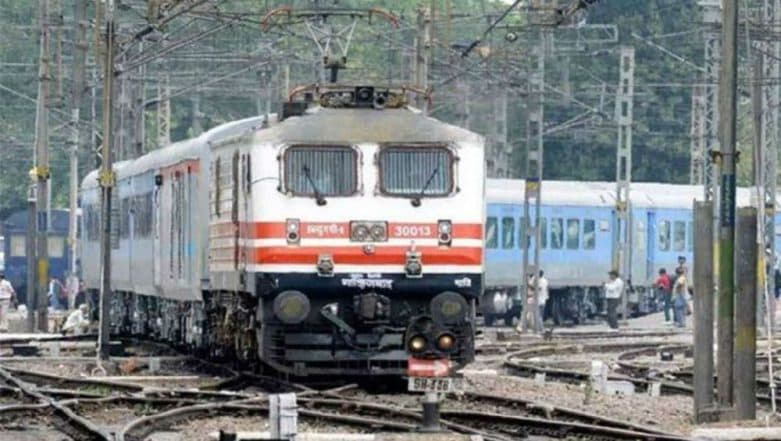 Kochi, February 26: Two coaches of Chennai-Mangalore Express train derailed near Shoranur in Palakkad district of Kerala on Tuesday. According to a tweet by ANI, no injuries or casualties have been reported so far.  Reports inform that the incident took place when the train was entering the station. The train operates on Monday, Tuesday, Wednesday, Thursday, Friday, Saturday and Sunday. It leaves Chennai at 5 pm and reaches Mangalore at 9:05 am next day, covering the distance in about 16 hours.
Earlier this month, in a major train mishap, at least seven people were killed while as many as 27 people were injured after 11 coaches of the Delhi-bound Seemanchal Express derailed in Vaishali district of Bihar. The incident that took place in Sahadai Buzurg at 3:58 am while passengers were asleep.  Seemanchal Express Derailment: Passengers Were Thrown Off Their Berths Violently, Recalls Survivor. 
East Central Railway spokesperson Rajesh Kumar was quoted by PTI saying that one general coach, one AC coach B3, three sleeper coaches -- S8, S9, S1- and four more coaches have reportedly derailed, resulting in the death of at least six people on the spot.
On February 19, nineteen wagons of two goods trains derailed near here on Tuesday, disrupting services, a railway official said.  The first train derailed between Khelari and Garwah stations. The second train coming from the opposite direction collided with the derailed wagons, leading to its own derailment, Rajesh Kumar of the Eastern Central Railway told IANS.