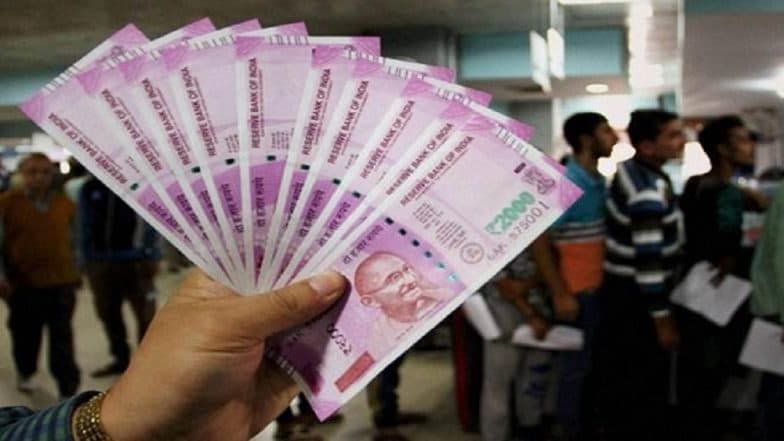 New Delhi, September 19:  Union Finance Minister Nirmala Sitharaman on Thursday announced that the public sector banks (PSBs) would organise 400 loan melas across 200 districts within a month. She called the loan melas as credit "Shamiana meetings" with the Non-Banking Financial Companies and retail borrowers, in which the Finance Minister made it clear that fresh applicants should be preferred first while considering applications for a loan. Nirmala Sitharaman Asks Banks to Give Preference to Fresh Loan Applicants After Mergers Come Into Effect, Announces 200 Loan Melas.
With a development like this amid the economic crisis in India and almost all sectors limping to get back to their toes again, aspired loan takers seem confused on the minute details of it. Though this loan melas are not a new concept for a country like India, the number of loan melas announced by the PSBs within a month is somewhat surprising. Now aspiring people are looking for details on how they can avail a loan through the melas.
To help the readers understand what exactly is a loan mela and how a person can avail a loan from it, here are all the details complied.
What is Loan Mela?
Banks -- public an private -- from time to time organise an event in their locality to inform the beneficiaries, so that they can reach to them with lucrative offers. Through the loan mela, bank representatives try to attract the prospective loan taker. The representatives then explain the people about the schemes and offers of their bank. The details include eligibility criteria, required documents, interest rates, easy repayment through EMIs, tax saving, among others.
Types of Loans Allocated Through Loan Melas for Businessman and Others:
1) Long-Term Loans: Under this category, loans are provided for business expansion, acquisition, refinancing, or working capital. These loans are repaid on a monthly basis and have lower interest rates than short-term loans. People who have a well-established business, or a younger business, they can avail these loans easily.
2) Short-Term Loans (STL): The banks provide loans to the aspired taker for a short-term period. Under the STL, a customer has to pay the full, amount at the end of the agreed-upon term. These loans are provided for purposes like raising cash for accounts payable, build up inventory or complete small projects that yield quick returns. The maximum amount that is provided to the customer is USD 100,000. Bank Mergers Under Modi Government: 27 PSBs Reduced to 12 in Last Two Years
3) Line of Credit: This might sound a little weird as a beneficiary opens a line of credit which allows him/her to access funds incrementally as needs arise. This is like using a credit card, where the compounded interest is high and are provided by banks. Mostly these loans are used for temporary shortfalls in income.
4) Alternative Financing: Apart from all these facilities, the bank provides asset-based loans, peer-to-peer loans, leasebacks, cash advances and crowdfunding resources. With these loans, a borrower can start a business, meet cash shortfalls and finance small-scale expansion. These loans are higher interest rates.
Considering the case of the loan melas, the Union government's announcement dates long back in the 2020s when the Congress-led government too initiated the move. Even PSBs and private banks have organised loan melas from time to time.