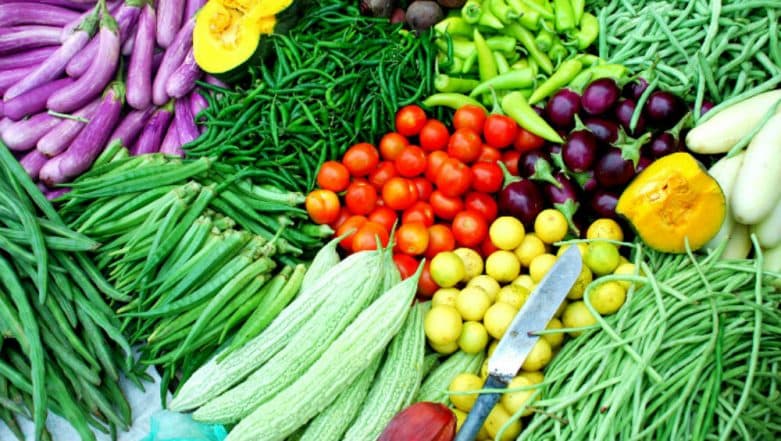 New Delhi, May 14: The WPI inflation fell to 3.07 per cent in April, 2019. The Wholesale Price Index (WPI) is the price of a representative basket of wholesale goods. However, prices of food articles continued to remain high, according to the official data released on Tuesday. Consumer Inflation Rises to 2.57% in February as Compared to 1.97% in January 2019.
The fall in the Wholesale Price Index (WPI)-based inflation slipped as compared to March this year. Comparing the percentage to April, 2018, the fall in percentage is 0.5 5 per cent. The April 2018 WPI-based inflation was 3.62 per cent. Budget 2019: Average Rate of Inflation Down to 4.6%, Says Piyush Goyal.
However, inflation in the 'food articles' basket hardened to 7.37 per cent during April 2019 as compared to 5.68 per cent in March. This is largely due to the prices of vegetables going over the roof.
Since December 2018, food inflation has been on the rise for the last five months when it was (-) 0.42 per cent.
However, vegetables inflation too has seen a steep rise since December 2018 when it was (-)19.29 per cent. Coming to the food items, potato saw a fall in price. So did the prices of onion and fruits. But the good thing about April was that compared to March, prices of fuel and power also saw a downfall.
According to official data released Monday, retail inflation inched up to a six-month high of 2.92 per cent in April due to a spike in food prices, including vegetables and protein rich items.
The RBI has projected retail inflation to remain at 2.9-3 per cent during April-September, mainly due to lower food and fuel prices as well as expectation of a normal monsoon. (With Agency Inputs)