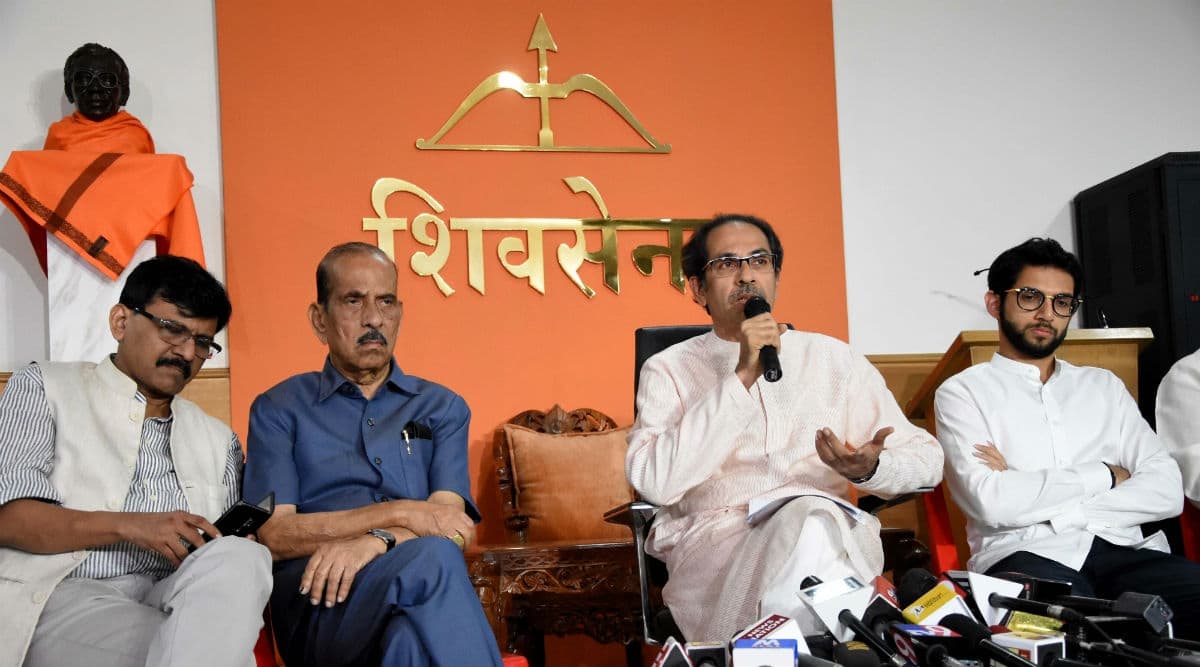 Mumbai, November 10: The Shiv Sena on Sunday said that it is ready to form government in Maharashtra if no other party does. The Shiv Sena advised its warring ally the Bharatiya Janata Party (BJP) to grab the Governor's offer to form the government, while offering an olive branch to the Congress party. The Uddhav Thackeray-led party said that it doesn't consider the Congress to be an enemy, an apparent and subtle shift in its position. Maharashtra Government Formation: BJP Needs Support of 25 MLAs to Stake Claim, Shiv Sena Continues Attack on Ally.
"Everyone wants a stable government in the state. Congress is not an enemy of the state. Our ideologies may be different that doesn't mean that we are enemies. Many times we have attacked BJP over some issues, that doesn't mean we are enemies. Everyone has contributed to the state," Shiv Sena leader Sanjay Raut told reporters. Asked whether the Shiv Sena was ready to stake claim to form government, Raut responded in affirmative. From BJP-Led Minority Government to Shiv Sena-NCP-Congress Alliance, List of Likely Political Scenarios in Maharashtra.
"If nobody is ready to form the government (in Maharashtra), then Shiv Sena can take the lead," he said. Raut, however, advised the BJP to grab the Governor's offer to explore possibilities and willingness to form the government in Maharashtra. "We welcome the Governor's decision... The BJP is claiming it has the numbers to form the government. They should take advantage of this," he said.
Raut took a shot at caretaker chief minister Devendra Fadnavis and accused him of playing politics of fear, while making a reference to German dictator Adolf Hitler in the backdrop of logjam over government formation in the state. Without naming Fadnavis, Raut said: "When ways of threatening and seeking political support don't work, it is time to accept that Hitler is dead and the looming clouds of slavery have disappeared."
In the October 21 polls, the BJP won 105 seats while ally Sena won 56 seats. The majority mark in the 288-member state assembly is 145. However, since the poll results were announced on October 24, both the parties have been bickering over the chief minister's post, resulting in a stalemate over government formation.