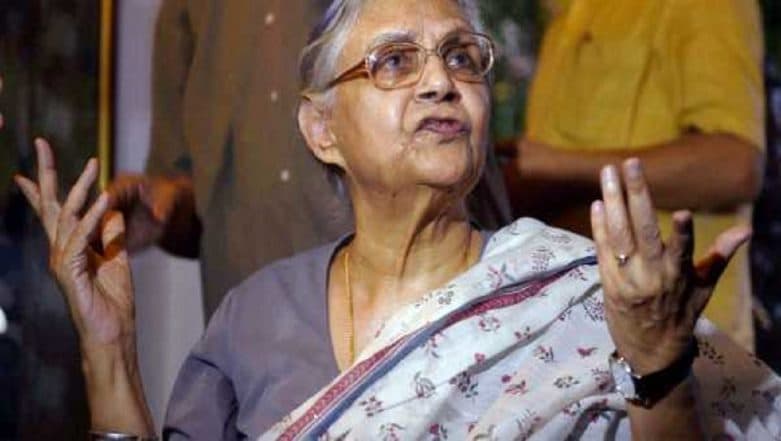 New Delhi, March 14: Congress veteran and former Delhi chief minister Sheila Dikshit stoked a controversy on Thursday, by claiming that former Prime Minister Manmohan Singh's immediate response to cross-border terrorism "was not as strong" as compared to his successor Narendra Modi. Her remarks, which appears to be an own-goal, came during an interview with a private news channel. Dikshit attempted to downplay it later, by saying that Modi's reaction, though stronger, is only aimed at gaining political traction.
Dikshit, who has been recently appointed as the Delhi Congress unit chief, spoke on an array of issues with journalist of Vir Sanghvi for CNN-News18. On being asked to counter Modi's claim that the UPA-led government was not decisive in response to the 26/11 terror attack in Mumbai, Sheila Dikshit ended up making the contentious admission.
"Manmohan Singh, yes, I agree with you, was not as strong as and as determined as he (Modi) is. But there is also a feeling that he is doing it all for politics, she said.
Dikshit, a former three-time Delhi CM, was also asked to comment on the "mood of national security" after the "airstrike" and that "people will look to Mr Modi because he is a strong leader." In response, she shot back, "What do you mean by national security?" Singhvi said according to Mr Modi, it would mean going to other person's house and teaching him a lesson.
To this, Dikshit said, "I want to ask you a counter question. Has there been any time that security of this country has not been taken care of, even during Indira ji's time?"
Notably, Modi has launched a tirade against the Congress following the air strike in Balakot, saying that no terrorists were killed after the LeT massacred 166 civilians in Mumbai in 2008. In contrast, the Prime Minister has been highlighting the surgical strike of 2016 and the IAF raid last month, which "inflicted a lethal blow on the terrorists" based in Pakistan.
(With ANI inputs)