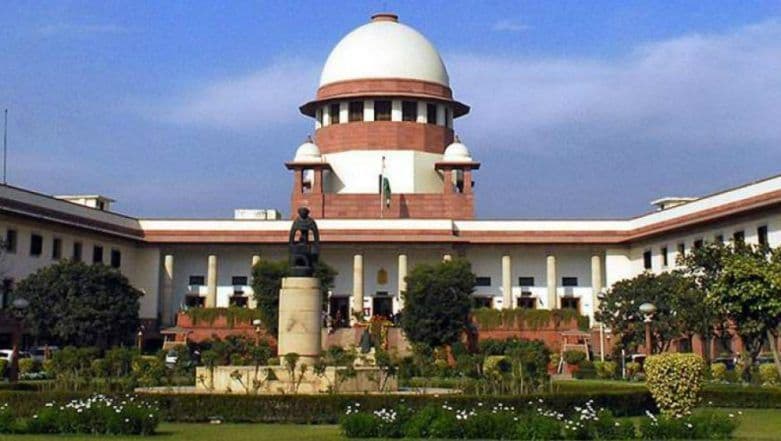 New Delhi, March 12: Ahead of the Lok Sabha Elections 2019, the Supreme Court on Tuesday pulled the Modi-government for not putting in place a mechanism to examine the sudden rise in income of MPs and MLAs. The top Court asked the government as to why it had not yet constituted a permanent mechanism to check on unprecedented increase in the assets or income of political candidates in the last few years. The Court has asked the law ministry to reply in two weeks. Lok Sabha Elections 2019 Schedule: Voting In 7 Phases From April 11 to May 19, Counting And Results On May 23; Check All Dates For General Elections.
In the run up to the upcoming polls, the Supreme Court sought to know from Legislative Department of Law Ministry if all the candidates are asked to declare sources of income and asked if Form 26 has been amended on undertaking. After the Election Commission's announcement of the complete schedule for the upcoming General Elections 2019 on Sunday, the Model Code of Conduct came into force on Sunday evening.
According to the Conduct of Election(Amendment) Rules 2019 notified by the Ministry of Law and Justice in February, the candidates in the upcoming Lok Sabha polls will have to declare the income tax returns of past five years and details of foreign assets held by them. Election Commission Issues Advisory Barring Political Parties From Using Defence Personnel Photos For Campaigning. 
According to details by Live Law, previously, a candidate had to only declare the last IT return (for self, spouse and dependents) in Form 26. But as per the amended Form 26, five years' returns are to be furnished, along with details of offshore assets. 
The Lok Sabha Elections 2019 will be held in seven phases from April 11 to May 19. The counting of votes will be held on May 23. While announcing the schedule for 2019 Lok Sabha polls, the Election Commission said the voter verifiable paper audit trail' (VVPAT) will be used in all polling stations this time.
According to the schedule, the first phase will be held on April 11, second on April 18, third on April 23 and fourth on April 29, fifth on May 6, sixth on May 12 and seventh phase on May 19. Meanwhile, the counting of votes for all seven phases covering 543 Lok Sabha constituencies would take place on May 23.